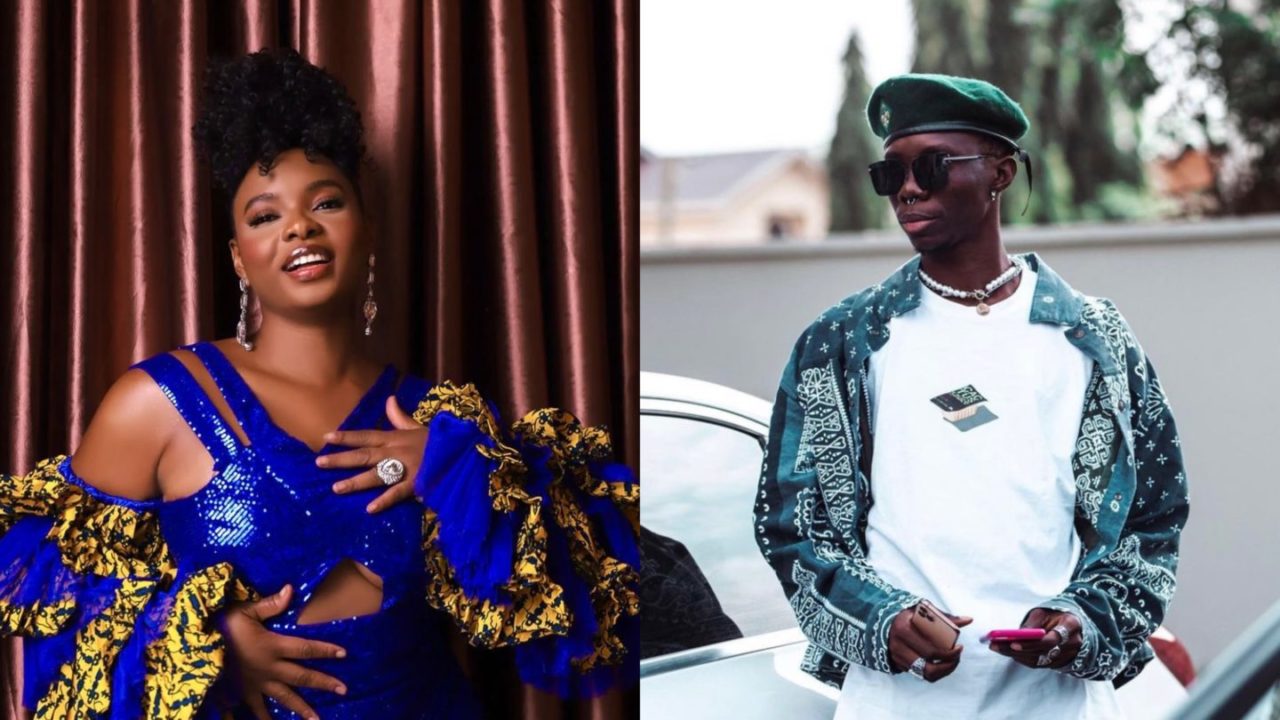 The outcry against fake streaming numbers has tripled as Yemi Alade joins the group chat with a reaction to Blaqbonez's tweet. Read the full story here.
The music farm plot thickens as Nigerian star, Yemi Alade, reacts to Blaqbonez's tweet on the issue.
ALSO READ: BNXN Reveals How Nigerian Artists Hit No. 1 Without People Listening To Their Songs
Yemi Alade had reacted by directly quoting Blaqbonez's tweet by stating; "Never saw a " realler " tweet! Somebody pls frame this tweet for me. I want to hang it on my wall". This had been as a response to Blaqbonez who equated musicians with streaming farms to fraudsters by referring to them as Hushpuppi.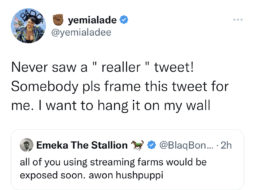 The conversation on streaming farms had ensued after BNXN fka Buju's call out on the methods in which music labels and musicians employ in getting their songs to the no 1 spot without actual listeners. According to BNXN, this was done by streaming farms in the country.