WizkidFC Blasts The Weeknd After He Titles New Project 'SMILE'
SHARE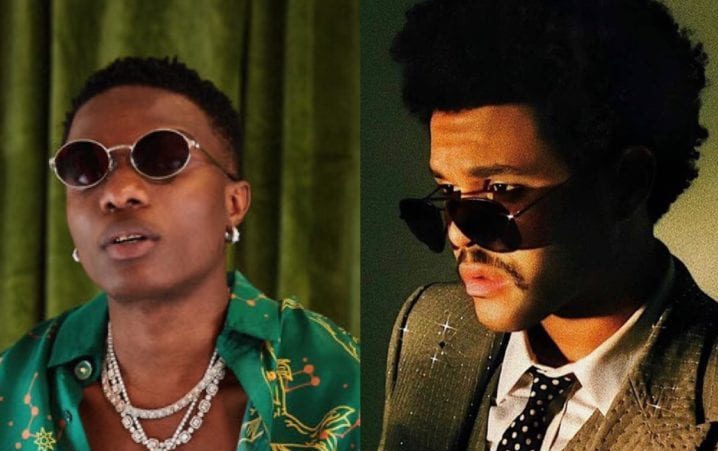 WizkidFC has called out The Weeknd for naming his latest project the same title as Wizkid's record with H.E.R, 'SMILE'.
The Canadian singer, Abel Makkonen Tesfaye, known professionally as The Weeknd, announced the title of his latest single and collaboration with late JuiceWrld earlier today, the 7th of August via Twitter; a record made before the death of Juicewrld who died in December 2019 due to accidental overdose.
Announcing the title of the record, The Weeknd said, "The official title is "SMILE" :)", and WizkidFC has been crawling his timeline, blasting and questioning his reason for using the same name as Wizkid.
This reaction from Wizkid's loyal fans is coming from the previous knowledge of The Weeknd calling himself 'Starboy', a name that has been associate with Wizkid since the inception of his music career which has evolved to also be his label, Starboy Records.
Here are some reactionary tweets;
Wizkid should make music with this guy already... this thing don dey turn desperation ? https://t.co/C0TEblNCei

— Olayinka ? (@YinkaPost) August 7, 2020
Wizkid is definitely an inspiration to you.??

You copied his Starboy, now it's Smile!!

Anyway, listen to Smile 🙂 Feat H.E.R by Wizkid https://t.co/Ihodi8Mtgj

— SelfLove❤? (@Ms_Fej) August 7, 2020
We wizkid fans can be some how annoying.
He never copied wizkid and besides I think he trade marked the name starboy before wizkid think,luckily it wasn't a court case.
The song smile was on juice world track.
We wizkid fans should be humble,cause the weekend doesn't even care.

— Efe Idiasirue (@EfeIdiasirue) August 7, 2020
Lmao i was wondering why my baby wizkid was trending then i saw y'all have harassed the weekend??????????fccc

— Ofe (@smilequeen_ofe) August 7, 2020
This one is not coincidence again o. It's looking like he's obsessed with Wizkid, because I don't understand. https://t.co/BE0t4NmVLN

— Lee (@leelovsya) August 7, 2020
Some Nigerians artists , his fans are pissed because he recently released a single called "smile" .they feel the weeknd copied the name .

— josh (@Baggi__) August 7, 2020
Here you go broski https://t.co/He8rsx9ZkN

— WAYWARD (@sultanmoshood) August 7, 2020
It's like you want to suffer for 600 years, leave Wizkid alone ffs, he is the only StarBoy we recognize pic.twitter.com/0lPP2zV96V

— Father NomY (@Eze_NorNor) August 7, 2020