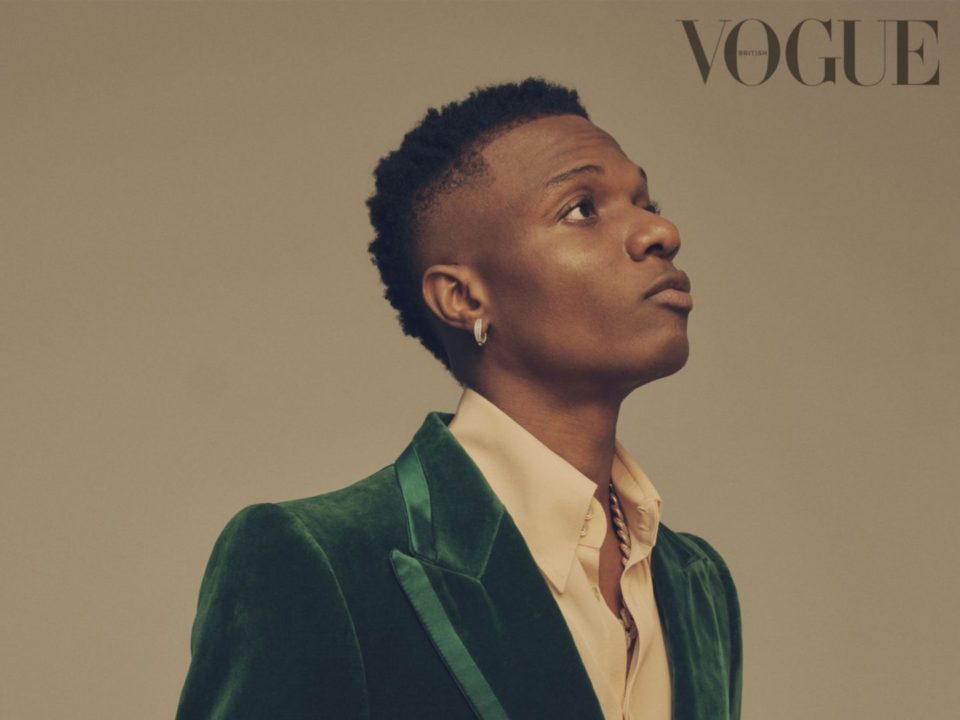 Vogue UK has released a new interview with Nigerian superstar, Wizkid which sees the singer discuss his recent tour, being a father and world domination.
In the new interview with Vogue UK, Wizkid also revealed why he's always vocal about political injustice being meted out on the masses especially in Nigeria. The interview was shared on Friday, the 26th of November 2021.
The interview which was conducted before Wizkid's show in Atlanta covered the Nigerian singer's thoughts across many subjects. Speaking about his upbringing in Surulere, Big Wiz said;
There are no amount of words I can put together to make you understand what Lagos is, to explain the hustle, or the political injustice, the strength of the people or the number of amazing creatives.
READ ALSO: Highlights From Wizkid's Intimate Gig At 02 Forum In London | WATCH
In the same interview with Vogue UK, Wizkid was asked why he felt the need to speak up during the End Sars protests last year. He replied;
It was very important for me to be direct and vocal because I've always been direct and vocal about political injustice in Nigeria

To see that conversation happen and know that we're one step forward from where we used to be, that's amazing to me. And there's no question I'll keep speaking out loud.
Get updates as they drop via Twitter and Facebook