Wizkid Reveals He Has a Surprise for His London Fans
Nigerian superstar singer, Wizkid has revealed that he has a surprise for his fans in London soon, leaving them to guess what exactly he has in store for them.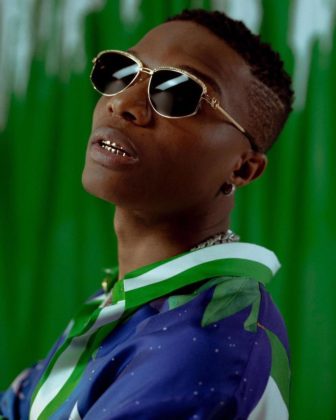 The singer shared a new post via his Instagram stories on Tuesday, the 6th of July 2021. Wizkid posted a blank photo with a simple text telling his fans in London that he has a surprise for them. He wrote, "London!! I got something for y'all 😇😇 #MIL"
View this post on Instagram
READ ALSO: Wizkid Wants to Know Which Cities to Visit on "Made in Lagos" Tour
Wizkid recently announced that he intends to go on a "Made in Lagos" tour, which made fans around the world including London clamor for his attention. The singer has not gone on tour since dropping his mega-hit album. His show in New York which is set for the 11th of September got sold out within minutes of going on sale, showing just how much fans are expecting this. Going by the hashtag he used in his message, it's safe to say Wizkid might just be announcing the tour dates for London.