Tiwa Savage Is All Shades Of Beauty As Allure Magazine' Cover Girl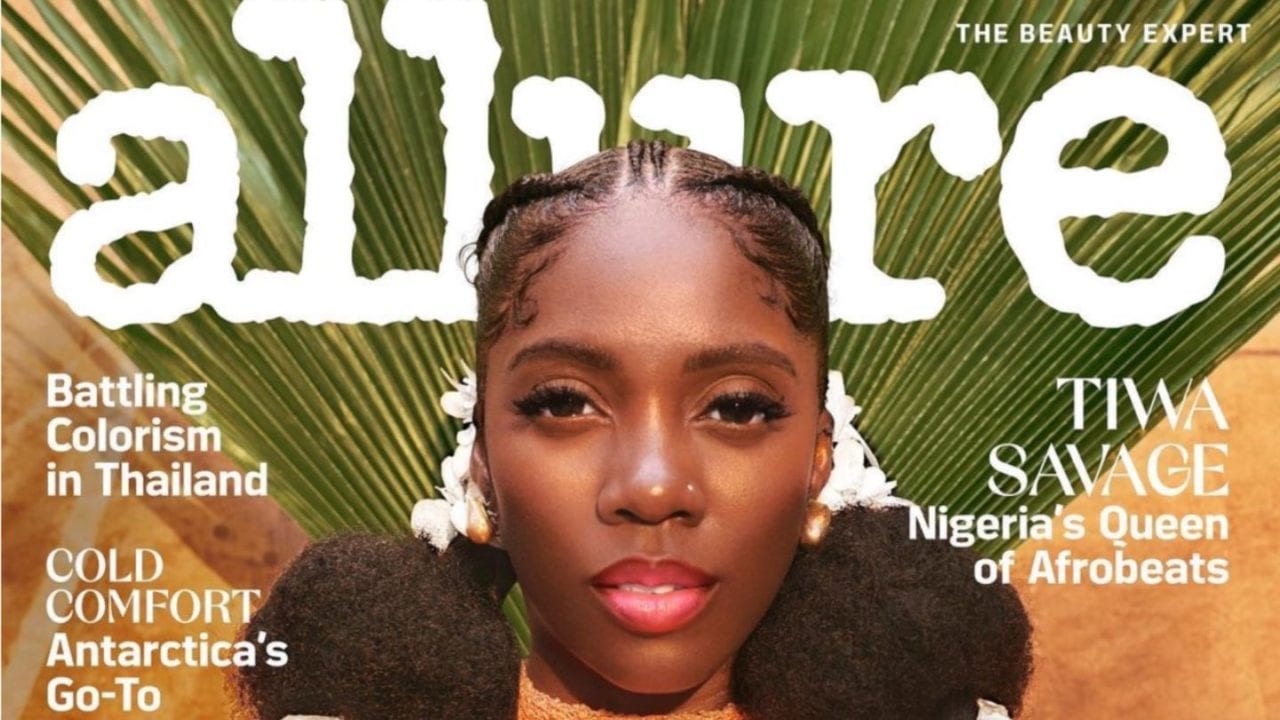 International music star, Tiwa Savage is one of three cover faces for this year's Best Global Beauty issue for Allure Magazine.
According to a publication by Allure Magazine released on the 15th of April, this year's Best of Global Beauty issue features three different cover stars, each among the planet's most exciting musical forces. They gave Allure a window into the culture that inspires their work—and their approach to beauty. Tiwa Savage, coming to us from Lagos, has been dubbed the "Queen of Afrobeats." She blends English and Yoruba, her native tongue, into lyrics that raise a middle finger to the patriarchy. And she does it all without a trace of foundation on her face.
"I have a platform and I'm digging more into my responsibility for younger people," she says. "I feel like there's so much pressure now and it's going to get even worse with social media and there needs to be a balance. There need to be some people that are not too perfect. I know we want to look good. I don't want to be out there looking jacked up, but I also want to look relatable."
Tiwa Savage talked about getting makeup advice from Naomi Campbell, how she beached her skin as a teenager and how she tries to maintain her natural look.
See photos of Tiwa Savage from this year's Best Global issue for Allure Magazine below;
Hot stories
Did Tiwa savage slay this Allure Magazine's cover? what are your thoughts?
Stay ahead by following our various media platforms to get the updates as they drop via Twitter and Facebook