The Cavemen Wins Best Alternative Album Award at the #14thHeadies
SHARE
Nigerian alternative group, The Cavemen have won the award for Best Alternative Album of the Year at the 14th edition of the Headies awards.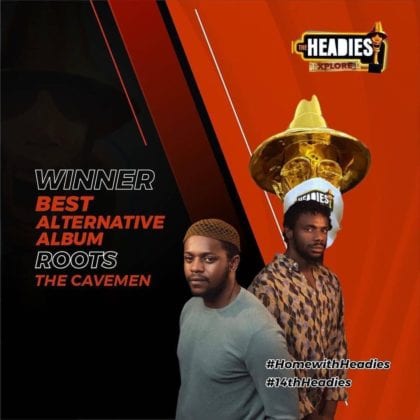 The Cavemen's Roots album, stood tall in a category that included YELLOW – BRYMO, LUCID – ASA, THE LIGHT – BEZ, PIONEERS – DRB LASGIDI.
Congratulations The Cavemen.
CLICK HERE: To see the Full List of Winners at the 14th Headies Award 2021