Ruger VS BNXN Pt 2: See Ruger's Challenge To BNXN
Ruger VS BNXN is back and this time the stakes are higher as Ruger hits his opponent with a challenge. Find out what the challenge is in the full story below.
New-gen music industry opponents, Ruger and BNXN are back at each others' throats with shade upon shade and in Ruger's case, a challenge.
ALSO READ: 'Biting The Fingers Of The Hand That Fed Your Boss' BNXN Slams Ruger Over Cryptic Post
Coming as a response to BNXN's claim that Ruger was biting the fingers of hands that feed him, Ruger had quoted the claim with a challenge.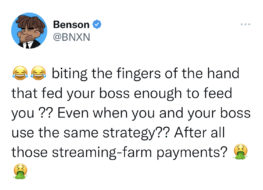 He said; "Buju baby ?? all I need from you now is simple. I need you to list just five songs of yours that'll make your crowd go crazy at your shows and I'll list mine. No features, just your songs buju baby I'm waiting".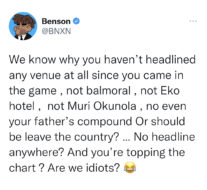 READ AS WELL: See Why Ruger Is Trending After Firing Shots At An Artiste With A Riddle
Ruger and BNXN had traded words some months ago on Twitter when the Jonzing World act had stated in response to a fan, that he was a better singer than the other. This rematch however came to be following Ruger's riddle addressing a particular artiste using different mechanisms to stay on top of the game.