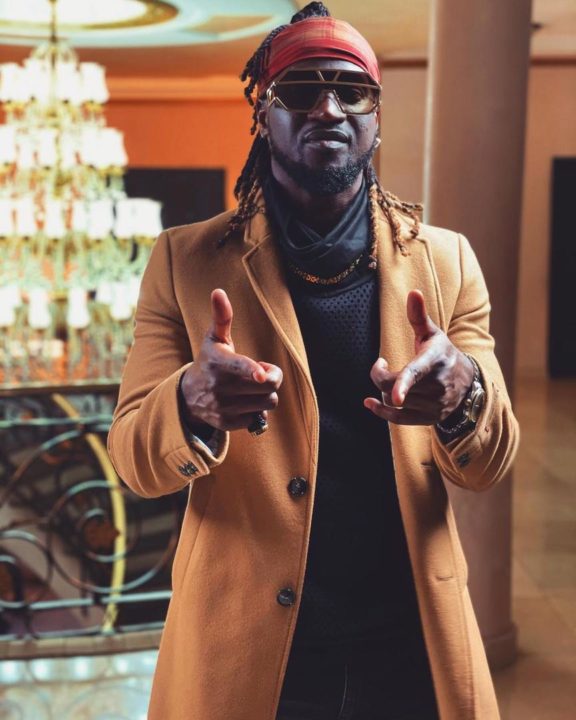 Nigerian singer and former member of the now-defunct P-Square group, Rudeboy has revealed his new album 'Rudykillus' will drop on the 5th of August.
Rudeboy's new album, 'Rudykillus' has twelve tracks in total and has no featured artists. This will be his very first studio album as a solo artist. Although, the singe can boast of quite a good number of hit singles since his emergence as a solo act.
The singer revealed this via his Instagram page on Tuesday, the 13th of July 2021. Rudeboy shared the tracklist or his new album and captioned it with the title 'Rudykillus' and the release date, August 5th. He wrote, "#Rudykillus 🎙 The Album 🌟 August 5th 🙏🏾🔥🚒". The album has twelve songs in total without any feature and will be the singer's first solo album since splitting from his brother, Mr P.
READ ALSO: Rudeboy Receives Milestone Award From Youtube | Watch
Rudeboy has had a very good run ever since the P-Square split. He scored nationwide hits with songs like 'Reason with Me', 'Audio Money', and 'Take It'. The singer was also rewarded with a plaque from Youtube when he crossed a million subscribers mark recently. He took to his Instagram page back in  February to appreciate and thank Youtube, while receiving the award. He also dedicated the award to his Fire Department crew. Rudeboy wrote; "Thank you @youtube 
 dedicated to all my #firedepartment 
".
Rudeboy's decision not to feature anyone on his new album, 'Rudykillus' is an interesting one. If there's anyone that can pull it off though, it's him. He even wrote and produced the songs on the album by himself. Although the beats were produced by producers like Selebobo, Orbeat, Chrisstringz, and Lordsky.
Get updates as they drop via Twitter and Facebook