Find Out Why Rema Is Trending As He Turns 21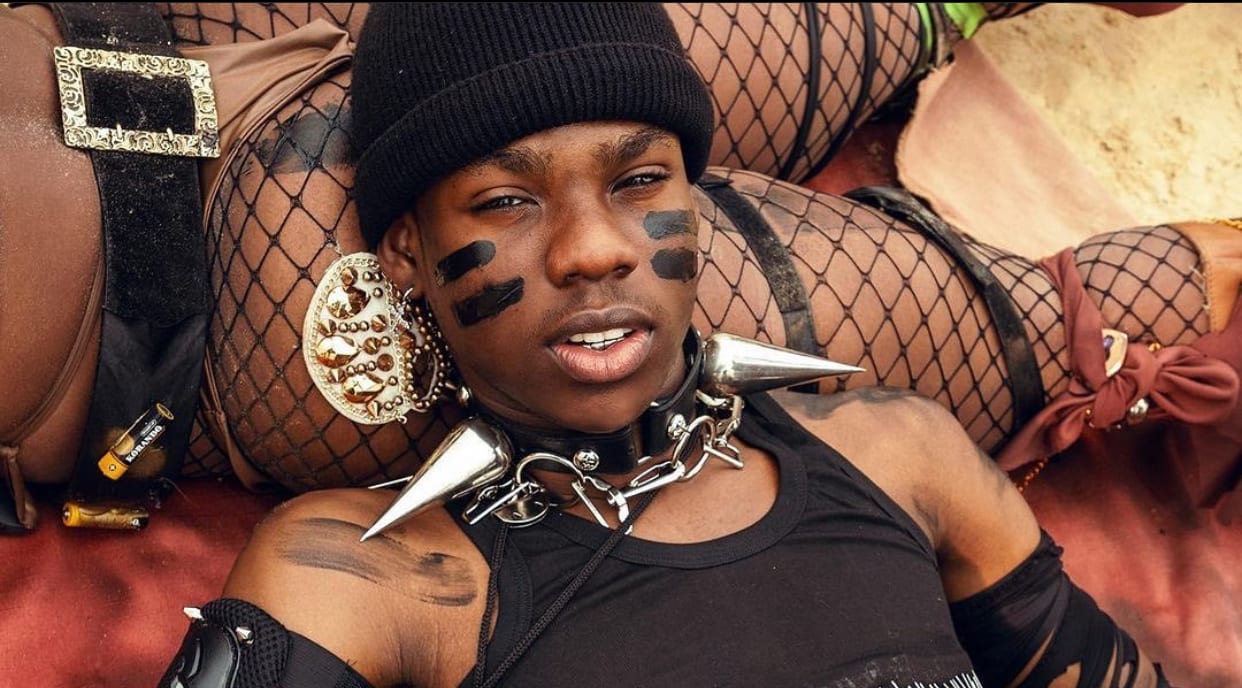 Nigerian recording artiste, Rema is celebrating his 21st birthday today and the 'Bounce' crooner is currently trending on Twitter.
As Rema celebrates his birthday, the singer took to his Twitter account on 1st May 2021 to get some issues off his chest and shared his views on certain happenings in the Nigerian music industry.
The Jonzing World act started by wishing himself good health and further went on to address some issues faced by youths in the country as well as tackle some issues he and his colleagues face in the music industry, and lots more. His posts below;
My Birthday wish is Good health, that's all I need to conquer the whole world. Thank you GOD!

— REMA (@heisrema) May 1, 2021
I pray the fans realize the treasures they have and focus on preserving them instead of turning them against each other. We will all die and leave this money and fame behind with no one left for you to STAN! Let love reign now before it's too late!

— REMA (@heisrema) May 1, 2021
Photographers stop editing my pimples so people don't feel I'm perfect and start pressuring themselves to have perfect skin! I don't fuck with the rules of the game, I don't care what people think about me anymore! let people love me for me!

— REMA (@heisrema) May 1, 2021
More tweets from Rema on his 21st birthday below;
Too many youths depressed and committing suicide because they want to be rich and famous early, pressuring yourself because if you're not a success early you're not a success at all! Be patient! Not everybody with money is HAPPY!

— REMA (@heisrema) May 1, 2021
"His lyrics are childish" Yes! I'm young fucking let me grow, if I start spitting all the bars now what will spit when I'm 30 years old, I barely write music let me have a collection of experiences and chat real shit from my heart! Many niggas sing about shit they don't do!

— REMA (@heisrema) May 1, 2021
I swear I just wanna love one girl and move on. I don't wanna fuck around with too many girls, violating my energy and breeding disrespect because of sex, This dick is GOLDEN how bout that!

— REMA (@heisrema) May 1, 2021
How will an OG win awards one year and because he don't win the awards the next year they say he's falling off? Why? For not doing what he already done? That's stupid. Niggas listen to that shit and kill themselves in the studio trying to prove what they already proved! Wake up!

— REMA (@heisrema) May 1, 2021
More tweets from the singer on his 21st birthday below;
I will repeat my clothes, I don't care if I've worn it before, laugh at me all you want I bought it with my hard earned money, I'm rich you're not and you're judging me? Lol some of your favs are owing they stylist and that's FACTS!

— REMA (@heisrema) May 1, 2021
Producers don't get enough credit, they are the backbone to any HIT song! At least give them the right royalty & publishing percentage, y'all niggas forgetting who took y'all vocals fr? y'all selfish. Yo let them eat! I give my producers what they deserve and that's FACTS!

— REMA (@heisrema) May 1, 2021
I have not FEATURED any artist in my Career. I am where I am today because of GOD, his Grace and his favor covers me, therefore I shall lick no ass. I don't need cult or security for protection who wan fight me make he come Angel Micheal dey my gate! Rema chapter 2:1 📖

— REMA (@heisrema) May 1, 2021
Let's share the Grace, the Grace of our Lord Jesus Christ the love of God and the sweet fellowship of the Holy Spirit rest and abide with us now & forever more Amen.

— REMA (@heisrema) May 1, 2021
What do you think of his statements? Kindly leave a comment.