Nasty C Celebrates Achievement On Latest Video 'Jack' | SEE
South African rapper Nasty C took to his social media to celebrate his achievement on the visuals for his latest song 'Jack' three days after release.
READ ALSO - Nasty C Releases Video For New Single 'Jack'| WATCH
Released on the 26th of June 2021, the video has already garnered four hundred thousand views on YouTube. Three days after its release, the rapper took to Twitter to celebrate the achievement, stating that he was impressed by the speed with which the views grew.
He tweeted:
400K+ in 3 days! i like the pace!!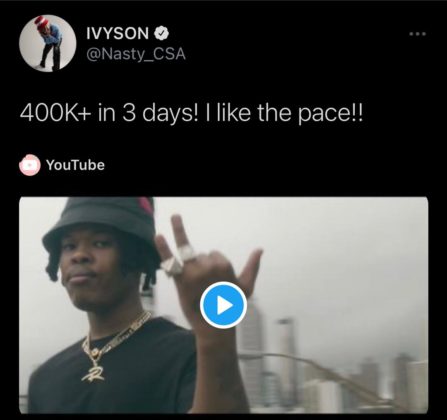 Flvme, a South African hip-hop artist, produced Jack, and Miles Lee, an Atlanta-based cinematographer, directed the video. 'Jack' is Nasty's second single for 2021, following the release of 'Best I Ever Had' in early June 2021.
Watch 'Jack' Below
Get updates as they drop via Twitter and Facebook