Moelogo Set To Drop New Project Soon! | SEE DETAILS
British-Nigerian soul singer Mohammed Animashaun, popularly known as Moelogo, has announced that he will be dropping another project this year.
READ ALSO - Sarkodie Taps Moelogo for New Single 'Come Back'
The soul-stirring singer based in South London took to his social media page via Instagram recently to let his fans know that they should be expecting a new project from him slated to drop on the 30th of July 2021.
Titled 'ItheEP', the project is the final part of the trilogy project he decided to work on, having earlier dropped two parts- 'Me-EP' & 'Myself-EP' last year-all of which are projects that reflect the life of the singer and songwriter
In the Instagram announcement, he wrote:
it is with the greatest pleasure that I announce the final part to my trilogy #ITheEP is out on 30/07/21 ! Pre-order link in my bio. We feast in a few days 〽️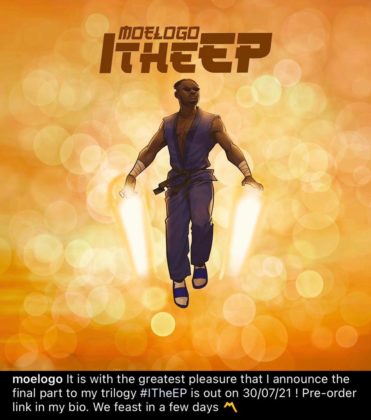 Get updates as they drop via Twitter and Facebook