Listen To Bella BB Naija's Reasons For Sticking With Sheggz
September 6, 2022 | 7:45 AM
The BB Naija Level Up house's most chaotic ship continues to sail as Bella lists reasons why she remains with Sheggz. Find out what she had to say below: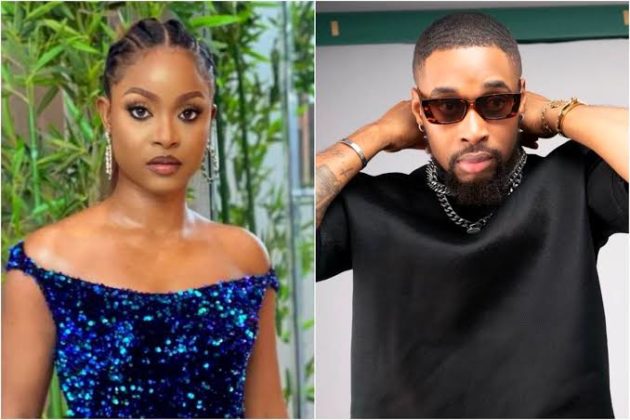 BB Naija lover girl, Bella Okagbue has given reasons why she remains steadfast by Sheggz's side despite their differences and rocky patches in their relationship.
ALSO READ:See Why Bella BB Naija Is Trending On Twitter
In a now viral video clip that captured the housemates dialogue with Chi Chi, Bella was seen saying Sheggz was perfect for her and she'd yet to be with anyone what treated her the way he did. She also stated that while she knew he wasn't perfect, his good outweighed his bad. Bella said; He's perfect, he's everything I've ever wanted. Nobody is perfect but to me, he is."
Bella's praise for Sheggz has left viewers of the show dazed as the two had earlier on during that same day broken up, with Bella herself insisting that she was done with him for good.
Get updates from your favourite Afrobeats stars as they drop via Notjustok on Twitter and Facebook