In Case You're Wondering, Here's Why Rema Is Trending
Nigerian Singer, Rema is currently trending and his 'woman' tune is predominantly involved in this conversation.
Rema's lyrics in his smash single 'woman' seems to be causing a stir on the bluebird app as people are using it to show the extent at which men take precaution with their partners.
This is coming in wake of the Dangote side-chicks saga which has been going since thw 1st of January 2021 where an alleged side chic of African billioniare, Dangote, not only revealed that she was dating him and he broke her heart, but also revealed intimate photo of the Dangote.
Twitter users, on the 2nd of January, are now making reference to Rema's woman, calling on others to take heed to the advice meted out in 'woman'. It can be seen that Rema's lyrics, specifically; 'enter the room gimme your phone, make them no see me for blog' is now been referenced and seen as an advice every man to heed to in order to avoid scandals.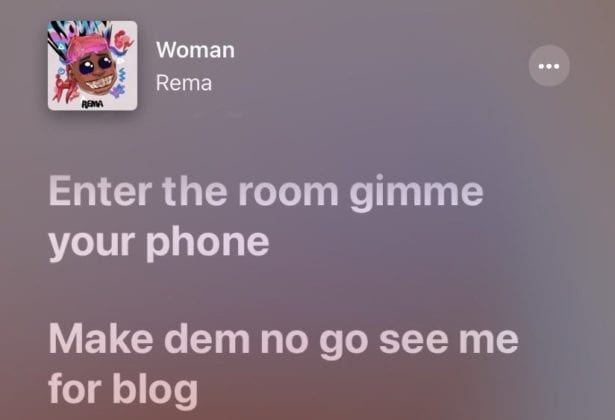 Some funny reactions regarding the lyrics have continued to pour in on Twitter as Nigerians continue to emphasize the importance of privacy in our domestic lives.
Dangote should listen to Rema more pic.twitter.com/P7qEnmmGjA

— DemoLa 🦍 (@Demo__UK) January 1, 2021
Read the Dangote's story below;
Dangote's ex Side chick just called him out.... pic.twitter.com/7LPKJ0TSpV

— Sweet Potato 🧨✨ (@Drewbaba) December 31, 2020