#IamIgboToo: Here's How M.I. Abaga Is Calling for Solidarity for Igbos
SHARE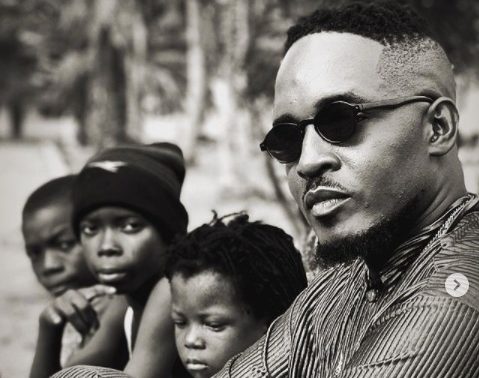 The attacks suffered by the Igbo in the South-East have made famous rapper, M.I. Abaga call for other ethnic groups to support the Igbo people.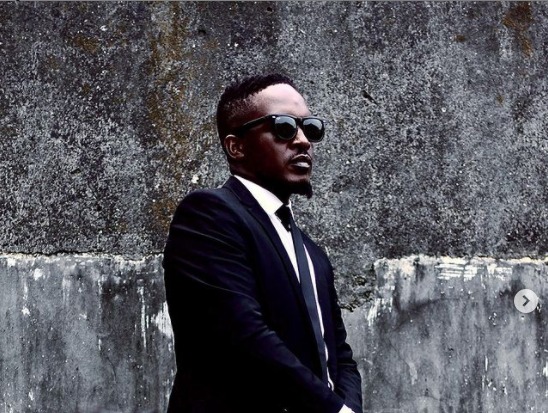 Events of the past few days in the South-Eastern region of Nigeria have bordered on the violent and left many calling for authorities to put a stop to the apparently heinous acts.
With lives reportedly lost and many injured in multiple attacks, several users on social media have suggested that the Igbo ethnic group may be deliberately targeted as an anniversary of Biafra Day was celebrated days ago.
In an attempt to rally support for the ethnic group, Jude Abaga, who is famously known as M.I has called on people of other ethnic affiliations to show solidarity for the Igbos on social media, and not see the situation as one that doesn't concern them. The rapper made the statement on the 1st of June via Twitter where he posted;
"All of us non-Igbo Nigerians should make tomorrow a day of solidarity to stand with our Igbo brothers and sisters.. we cannot fix years of hurt.. but we can with one voice say "we are one.. we are together!!!

"Even if only me go do am I go do am.
Wanting the support to trend across social media, the rapper asks that fans suggest a preferable hashtag, "What # could we use?"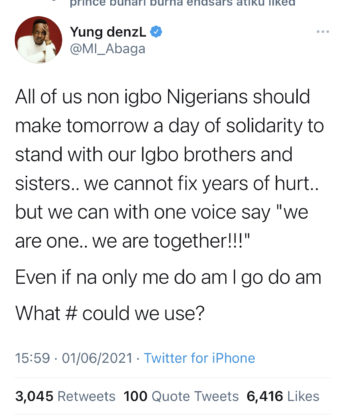 This tragic issue coupled with the statement of the president is coming just days after 'Biafra Day' where Igbo all over the world pay respect and tribute to the lives lost during the tragic Biafra crisis.