Harrysong Welcomes New Baby Girl With Wife in Malta | WATCH
Nigerian singer, Harrysong has welcomed a new baby girl with his wife, Alexer Perez Gopa in Malta today and he shared a video of when he saw his child for the first time.
Harrysong shared a video of him face timing his wife and their new baby girl for the first time and he expressed real excitement over his newborn. He shared the video via his Instagram page on Thursday, the 9th of December 2021.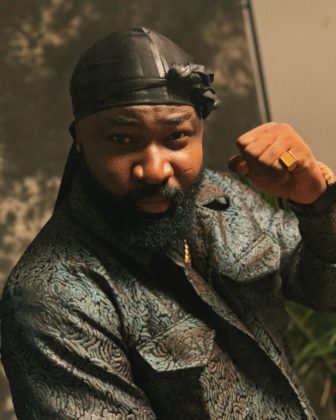 Harrysong got married to his wife, Alexer Perez Gopa in a lavish ceremony on Saturday, the 27th of March 2021. Before their marriage, they had been going out for years and even have a set of twins together; boy and girl, named Perez and Tare born back in 2017.
READ ALSO: Harrysong Releases Video For New Single 'Be By Me' | WATCH
Announcing the birth of his new baby girl, Harrysong shared a video of him calling both mother and child on Facetime. He wrote;
Verified
And just this morning in the very cold winter season in Malta 🇲🇹 my woman delivered my beautiful bundle of blessing 😀🙌 my princess is Here 👸 🙌. she's called DAVIVA 👸 welcome to my world of love, Hard work, peace , money , fame and grace 🌹 I guess she knows rit? 😊🤷🏿‍♂️ I'm the Happiest and most blessed man this year 2021 🕺💃🕺💃. And midnight…Tonight …we crown 👑 this celebration with the release of she knows ft Fireboy and Olamide ooooooh wat a year?????🤷🏿‍♂️🤷🏿‍♂️🤷🏿‍♂️😀😀
WATCH THE VIDEO BELOW:
Get updates as they drop via Twitter and Facebook