Ghana-based Twist Entertainment Legacy (TEL) Officially Launches Label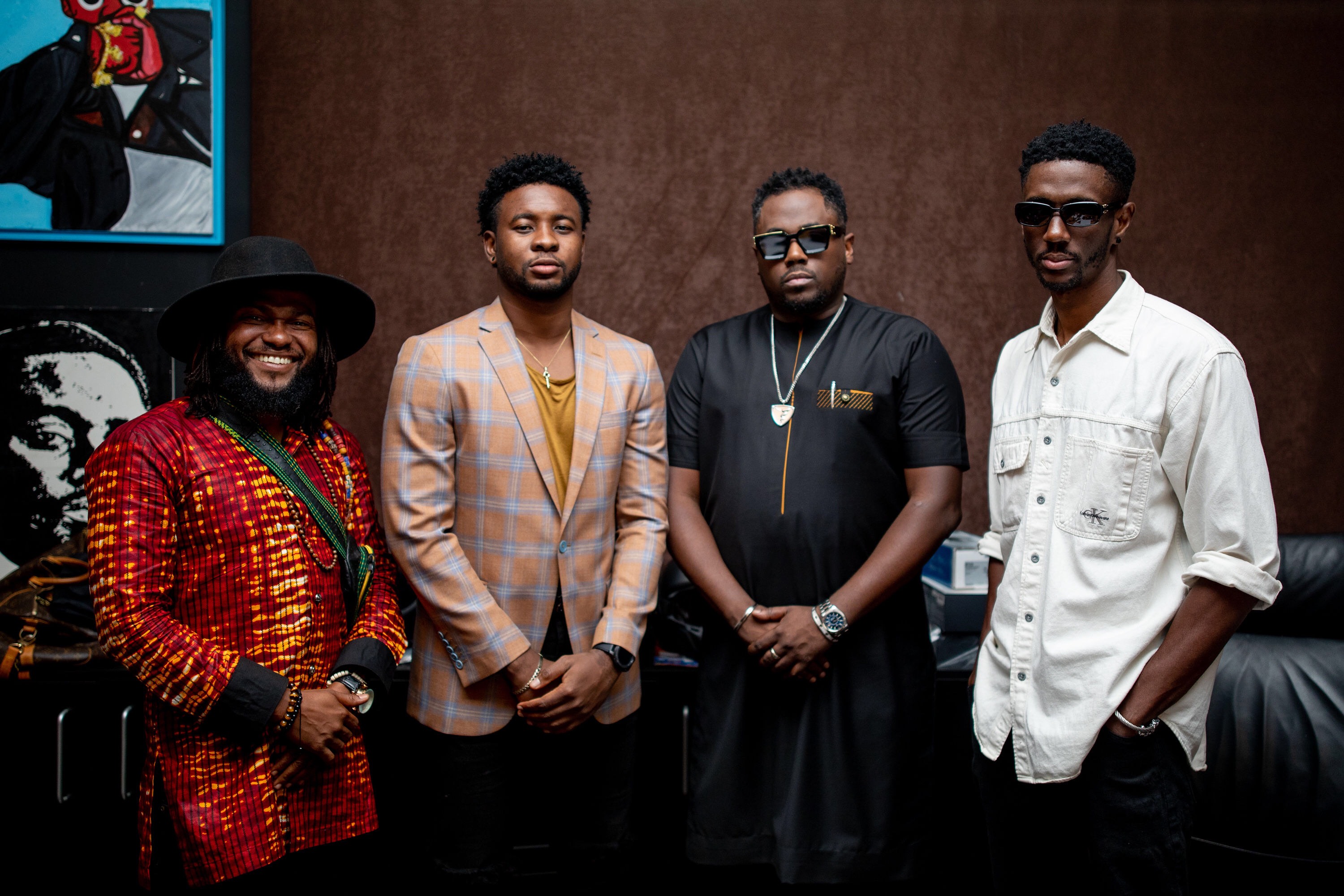 Ghana-based entertainment house, Twist Entertainment Legacy, has officially launched its record label and is now open for business.
Twist Entertainment Legacy (TEL) is Ghana's emerging and refined entertainment music label situated in the heart of Accra.
The company was born out of the desire to support young talents. #TEL is the home of talented act and Producer, Maestro Kweku Afro.
Our Mission:
We are committed to ensuring you receive tailored entertainment solutions that bring exceptional results. We ensure that the planning process, execution, and implementation is done with ease and fluency for our Clients' internal stuff.
As a record label, we support the urban music revolution and communicate what is considered as African music to the world. We want you to not only love the experience of your project, but also the experience of working with us. 
Our Vision:
To create innovative world-class showbiz and entertainment experiences that connect, educate and inspire.
What do we do?
Record Label:

A well-managed record label aimed at discovering and promoting young talents

Recording Studio:

The company boast of an ultra-modern live studio fully equipped to meet the demands of our clients

Talent Management:

Our team of experts works with artistes to harness their talent as well as grooming and managing them.

Distribution:

We have a very solid distribution channel that ensures that recorded music/ videos get into the hands of consumers.
Our Team
Kwame Eric Goka (CEO  & Founder)
Kwame Eric Goka (b. August 18th, 1979) is a multi-hyphenate Ghanaian entrepreneur whose endeavors exist at the intersection of the nightlife, music and media industries. He is the CEO of Twist, one of West Africa's preeminent and most exclusive nightclubs, and the founder of the record label and production company, Twist Entertainment Legacy.
Goka was born in Accra, Ghana, then moved to Nigeria at the age of 10 for about 4 years, before immigrating to the United Kingdom and was educated at Milton Keynes College.  In 2000, Goka went on to settle in the United States where he received a Bachelor of Science in Computer Science from the illustrious Temple University.
Michael Bilson (Management Partner)
Michael Bilson is 29 years and  Talent manager for T'neeya, Joey B & Kweku Afro. He is also the Creative director and styling for Pappy Kojo, Joey B, and Sarkodie. Used to be the owner of a streetwear brand called Renaissance from 2010 to 2017, from which he moved to T'neeya. He plays basketball, has 4 sisters and sees himself as a peoples person. He comes from the cape coast, salt pond in the Central Region of Ghana.
Gibril Hassan Adedayo Mansaray (Management Partner)
Gibril Hassan Adedayo Mansaray, Gibrilville comes from a unique ethnic background - his father, from Sierra Leone, was Muslim and his Ghanaian mother a Christian Anglican. Gibril's interest in rapping and performing was influenced by his father's massive record collection and big brother's love for reggae music, which helped him gain an appreciation of music that would later influence his sound. In 2015, Gibril Mansaray collaborated with M1 (of the famous US Hip Hop duo Dead Prez) on his first single titled "Streets of Africa". The record was recorded and produced by Coptic, billboard topping producer for P. Diddy's "I Need a Girl". In the same year, he released "The Foreigner J.J.C. Deluxe" album which featured guest artists from Reggie Rockstone, Blitz the Ambassador and Black Prophet. Gibril Mansaray moved on to do the "Black Cadillac" EP series in 2016, starting with Black Cadillac Season 1, mixed by Gordon "Commissioner Gordon" Williams whose resume includes multiple Grammy Awards and numerous Gold and Platinum albums. Earlier in 2019, the Brooklyn native released "Black Cadillac Season 3, characterized by jazz, rock and hip hop elements. Gibril Mansaray recently won the 2019 Akademia Executive Honor award for outstanding creativity, artistry, and professional achievement in the field of music.
Berima Seanbills (Operations Manager)
Highly sought after Event Host / versatile HypeMan Berima seanbills also known as BSB finessing his way to become a household brand in the Ghanaian Showbiz industry. He is currently the new VJ for Muse Africa Hosting Muse Requesta with Ewurabina every Sunday's 8:00-8:30 pm and also Muse TOPs Official Ghana Top 10 Music videos countdown every Thursday 4:00-5:00 pm aired on Kwese TV. Over the past one year BSB he has hosted tons of events like; Watsup TV 67 Legon Hall week with Shatta Wale, Legon SRC week with Stonebwoy, RSVP Sunday's at Sandbox, UABA19 by Team Logoz, Easter Weekend at Twist Nightclub, Bhim Nation Independence Concert with Stonebwoy & Label Artists, JetOut Ghana 2019 with Nigeria Sensation Zaltan, Bella Roma Beach Party 3, All Black Affair by Morcat ENT, Asidotcom Events, FearNoMan Clothing Activations and many more. Berimaseanbills has earned nominations at The Nightlife Awards for Best Nightlife MC 2019.
Sponsored Content.