Fireboy DML announces debut album "Laughter, Tears & Goosebumps" | View Tracklist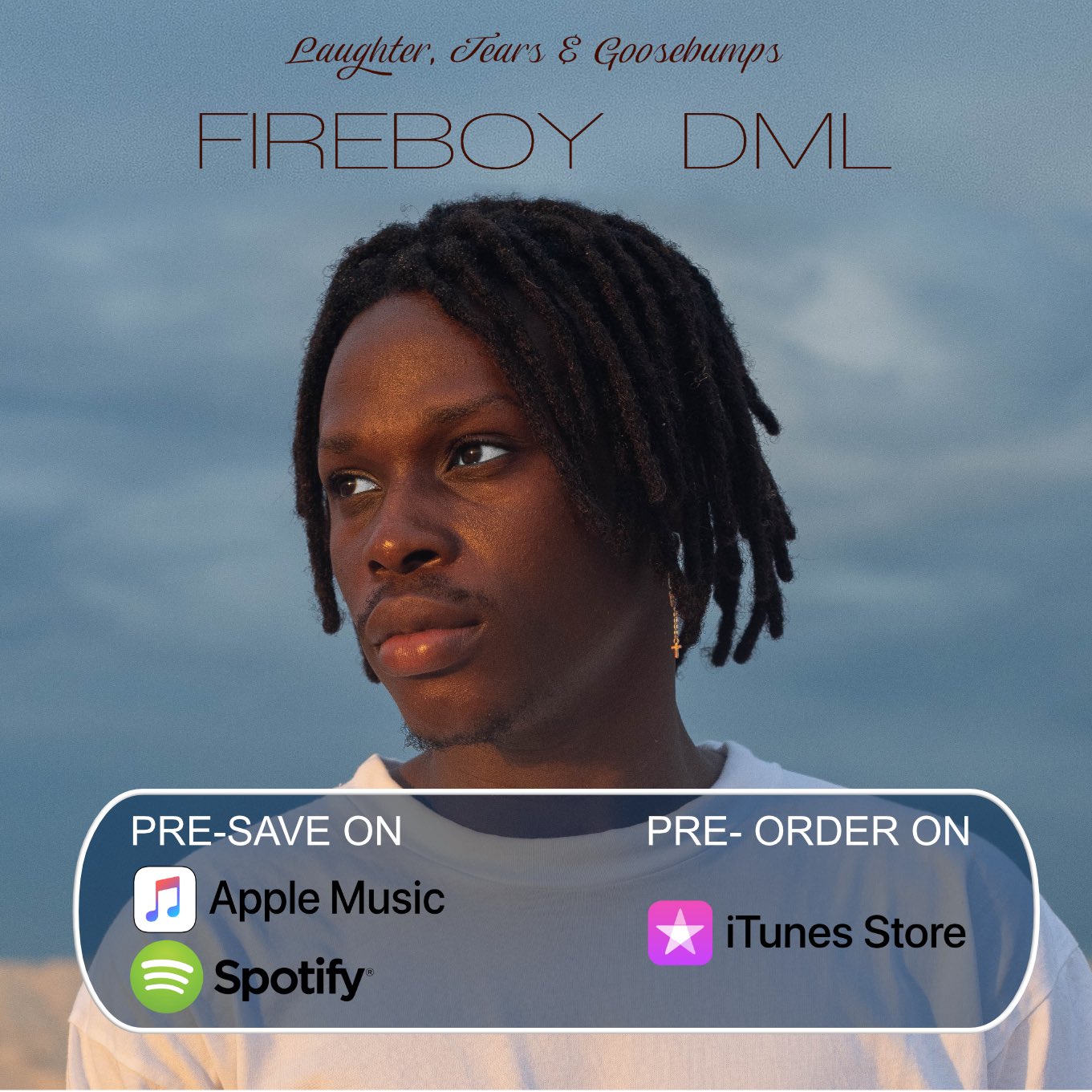 He has an album forthcoming.
Fireboy DML has generated a lot of buzz since his contributions in the "YBNL Mafia" album. On that tape, Fireboy DML showcased immense potential, with listeners awed by his impeccable songwriting and powerful voice. Revealed too, was his tendency to bask in the emotional; surely, there aren't many artistes like that out here.
"Jealous," produced by Pheelz, was the break Fireboy DML needed. On the back of that song (which first featured on the album), Fireboy has gotten award nominations, performed internationally, and the most important of them all: built a loyal fan base. They massively consume his music and with the release of every single, the question came forward: "When is the album dropping?"
Well, soon. Fireboy DML has officially announced his album, poetically titled "Laughter, Tears & Goosebumps". He also shared a tracklist.
On the album cover, Fireboy's dreamy features are embossed on a clear sky.
"Laughter, Tears & Goosebumps" promises to be a credible effort. For one, Fireboy has accrued experience and this, when paired with skill, is golden. It will no doubt, rely on his musical tendencies and will, for the listener, deliver on the qualities that form the album's title. Yet, there is no release date.
Below is the pre-order link.