#ENDSARS: This Is Why Davido Tagged Businessman, Omar Farouk Edewor, A "Bast@rd"
SHARE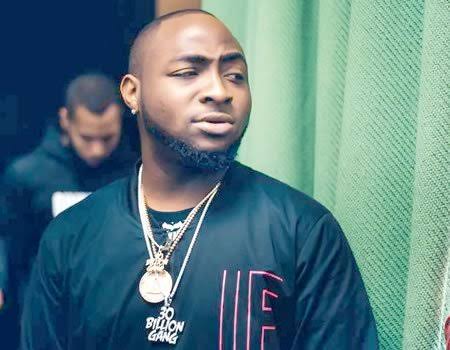 Earlier today, the 16th of October, Davido blasted Nigerian businessman, Omar Farouk Edewor, calling him a bastard who will not be fortunate in this life.
Davido had called Omar Farouk a confirmed bastard due to a private chat with a lady where he referred to the young #ENDSARS protesters as jobless Nigerians.
In the chat, the businessman had stated that he wish they'll beat Falz the Bahd Guy and other protesters who had made their grievances against the government known. According to Omar Farouk Edewor, the protesters who are demanding for their human right of life are disrupting the social economy.
He said;
They're disgusting social economic activity, spreading covid and are extremely fascist in general... how can you bloch the most important expresses in the state  and cause traffic everywhere... its rubbish
Responding to his statement, Davido said he prays his children doesn't end up like Omar Farouk Edewor who he tags a bast@rd.
He said;
Idgaf how much I make in this lifetime I pray my children will never end up like Omar Farouk Edewor ... u BE confirm bastard! E no go better for u ! #ENDSARS

https://twitter.com/davido/status/1317063376179286023?s=20