Ed Sheeran Reveals Plan to Visit Nigeria in Chat With Fireboy | WATCH
British singer, Ed Sheeran has revealed in a new chat with Fireboy DML that he plans to visit Nigeria very soon.
Ed Sheeran was on Instagram live with Fireboy and two others when he revealed that he intends to visit Nigeria as soon as he's free this year. The video was shared via Instagram on Wednesday, the 26th of January 2022.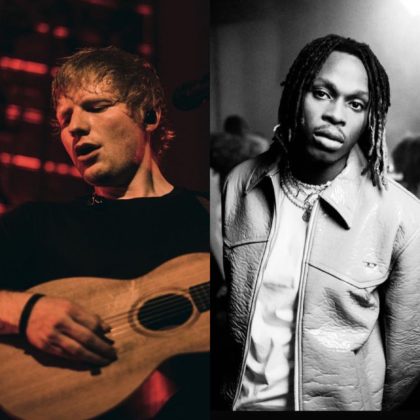 Fireboy DML's song, Peru, which features British Grammy award-winning singer, songwriter, and instrumentalist Ed Sheeran, recently hit the top spot on the UK Apple Music charts, making him the first Nigerian to do so, a milestone that Fireboy shared via his Instagram page on Saturday, the 15th of January 2022.
The remix for the smash hit, Peru, which was released last month, currently has over 20 million views on YouTube, made its debut on the US Rhythmic Radio Chart and gave Fireboy his first ever UK Top 10 entry.
READ ALSO: Fireboy and Ed Sheeran's 'Peru' Hits New Peak on Shazam UK Top 100 Chart | SEE DETAILS
Ed Sheeran and Fireboy formed a close relationship on set of the Peru video and the Nigerian singer said he is more than happy to host his friend in Nigeria.
WATCH THE VIDEO BELOW:
Get updates as they drop via Twitter and Facebook