Don Jazzy Defines The Concept Of Afrobeats As….
Mavin Records CEO Don Jazzy has defined the concept of Afrobeats in his own words in a new podcast on Apple Music.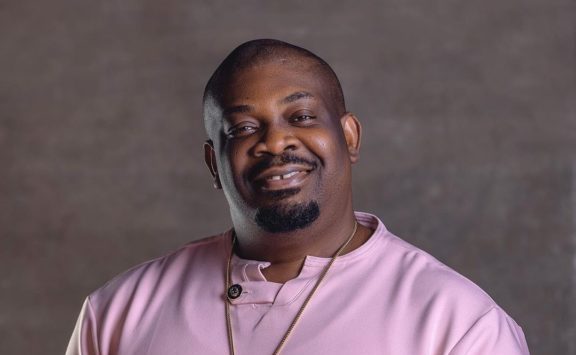 Music mogul and the boss of Mavin Records, Don Jazzy in a podcast on Apple Music titled 'Afrobeats 101' defined the concept of Afrobeats and what it symbolized in the music industry to date.
In a podcast with the Mavin in-house DJ, DJ Big N explained that in order to classify the numerous sounds and beats coming out of Africa. He acknowledged the fact that the concept of Afrobeats is not all that serious but rather a way to categorize the numerous sounds coming out of the continent of Africa.
I don't think it's that deep…. I kind of feel that they have kind of been looking for a term to generalize this beautiful music coming out of Africa because they are a lot. Like awards or streaming platforms it's going to be hard to start putting all the genres…. To just simplify it some people just decided to classify every beat coming out of Africa should be afrobeats.
He explains that we have to be patient and feel included in a phenomenon called afrobeats, citing the fact that it is easier to put out the different African sounds on the map as Afrobeats rather than breaking it down and then the moment people love the afrobeats it becomes easy to introduce the subcategories such as Afro-fusion and so on under it.
Listen to the full podcast here
Get updates as they drop via Twitter and Facebook