D'banj Announces "The Endowed Tour" USA 2019!
SHARE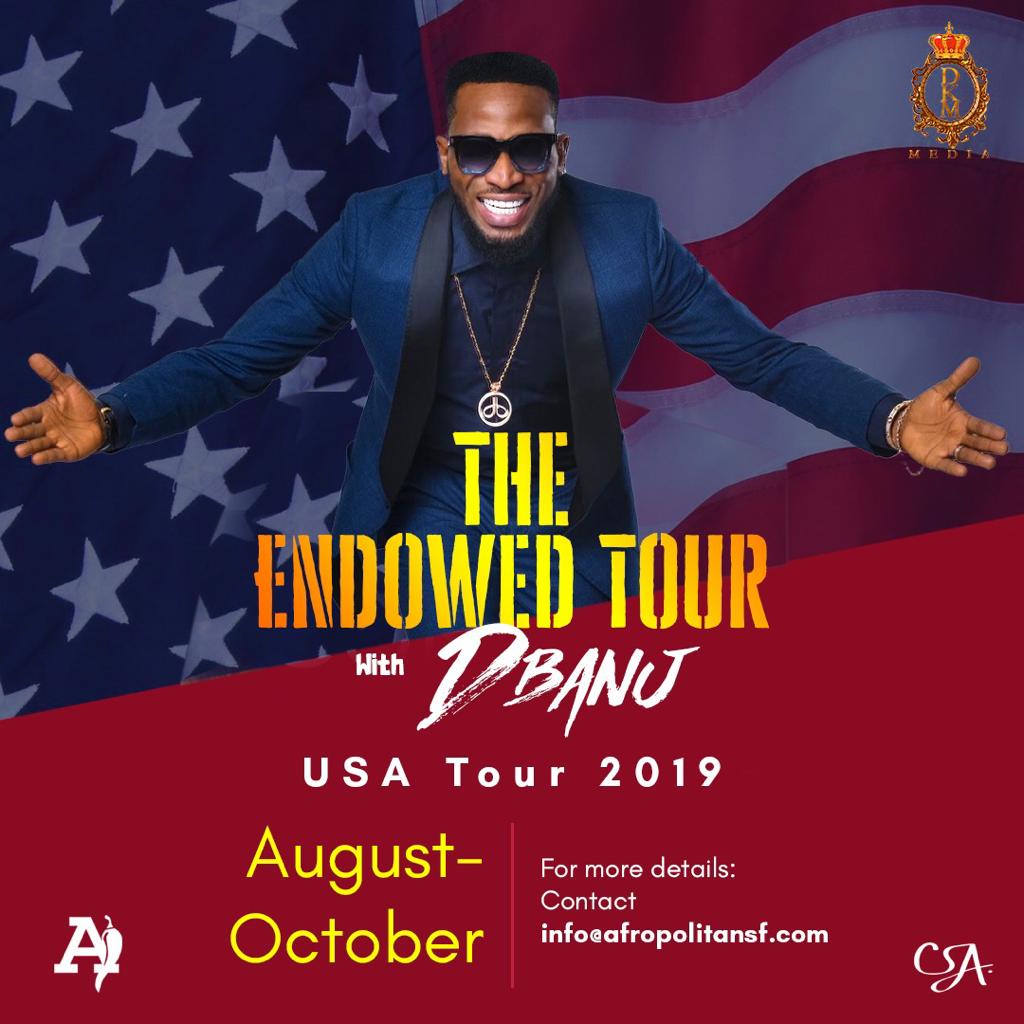 Welcome to The Endowed Tour with D'banj 2019!
One of the great pioneers of Afrobeats since the turn of the millenium returns to the U.S. this Fall with a live concert performance for the ages.
D'banj, aka The Koko Master, Eja Nla, Bangalee, is known for his electrifying performances and hit records that paved the way for the Afrobeats movement we love and appreciate today. And like a true Oliver Twist, he is back to give us more and more.
We present the "Endowed Tour" with D'banj, as a living testament of Africa's greatness, and one of the most dynamic exports of our generation! D'banj is internationally and critically acclaimed for creating music in its purest form. His brilliant fusion of Afrobeats and Afropop adds an electric experience to all of his songs!
Get ready to immerse yourself in an Afrobeats spectacle like no other! D'banj's electric energy on stage is contagious and you have to witness it for yourself. This Summer and Fall, D'banj will travel to 12+ US cities from Los Angeles all the way to New York!
Follow us at @afropolitangroup or visit our website at afropolitangroup.com for updates on tour dates and cities!