Davido Reveals When The Tone of #ABT Was Set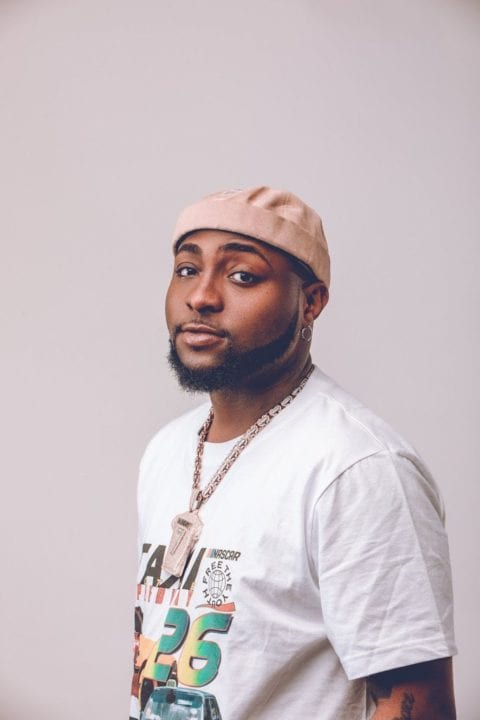 Megastar singer and hottest rave of the moment, Davido who released his 3rd studio album 'A Better Time' revealed when the tone of his album was set.
Davido expressed via a tweet on Sunday, 15th of November 2020 how the tone of his 3rd studio album was set. He tweeted:
In my opinion 2 or 3 moments really defined/set the tone for the recording process of this album, read the next few tweets #ABT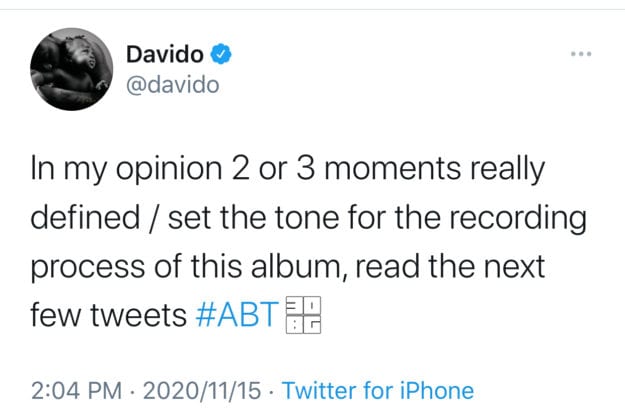 READ ALSO: "I'm the biggest!" - Davido Talks About His Industry Ranking And Wizkid
With a mind-blowing but growing streaming record for the fastest streamed album so far, A.B.T which was released on Friday, 13th of November 2020 has already amazed a total of 60 million-plus streams across all platforms and still counting.