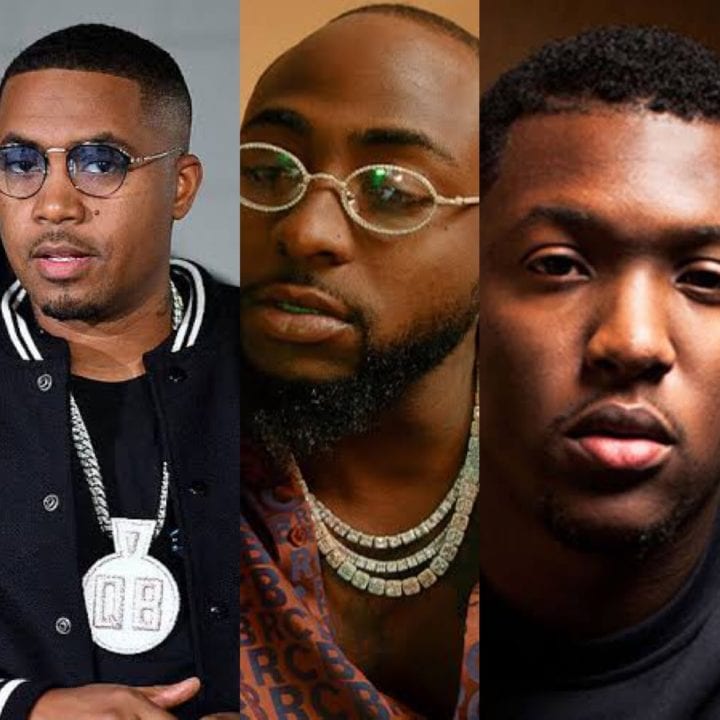 As we await his upcoming album, 'A Better Time', Top African superstar, Davido has been cooped up in the studio trying to make Jamz that is worth our wait.
The Fall singer was spotted a few hours to this post on his Manager, Asa Asika's Instastory, cooking something in the studio with American rapper, singer-songwriter, entrepreneur and hip-hop legend, Nas and another top superstar record producer, rapper and singer, Hit-Boy in Los Angeles.
Although the sound of the video was muted, one could tell the heat they're creating as the three stars engage in what seemed like a passionate conversation.
On the 3rd of June, Davido announced he was staying off social media to live his life, take care of himself and focus on creating his A Better Time album and so far, he has kept to that promise, being absent on his pages except seen on the pages of members of his DMW team.