#DavidoAt10: Twitter Celebrates Singer With Another Customized Emoji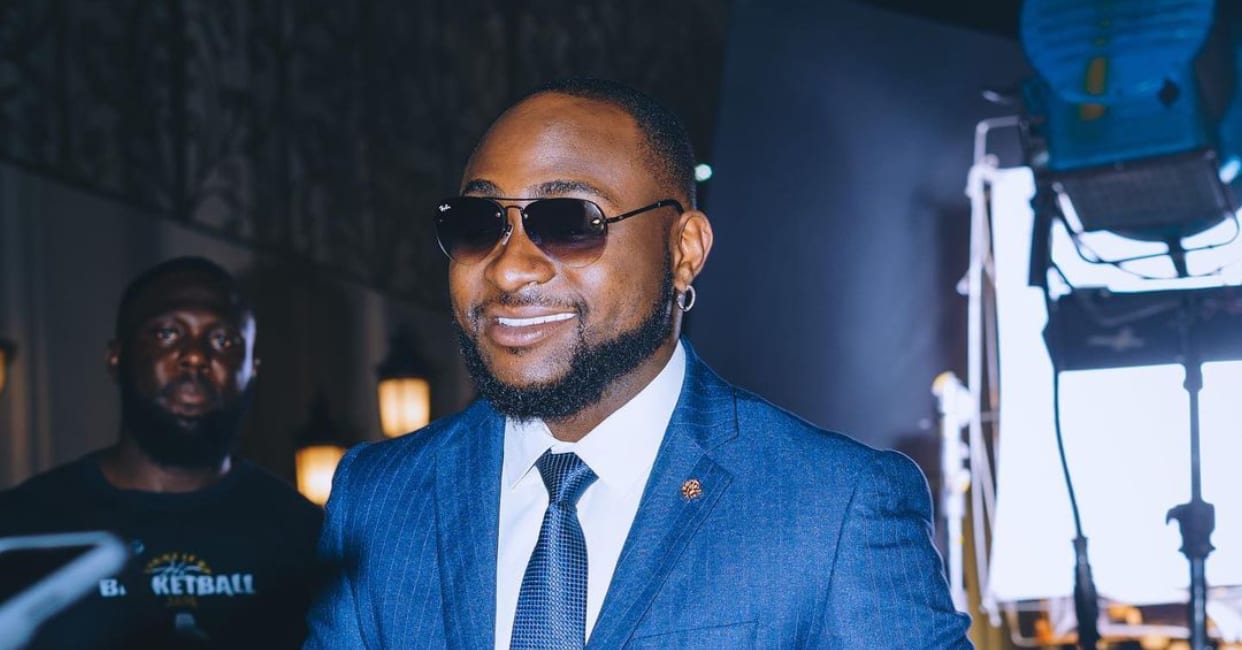 As Davido marks his 10th anniversary as a professional recording artiste, Twitter have once again created another emoji to celebrate the singer and his achievements.
May 7 2021 makes it 10 years since Davido burst onto the scene with his smash hit single 'Back when' featuring Naeto C and since then he hasn't looked back as he continually dropped hit after hit and has eventually become one of the frontline men of Afrobeats on a global level.
Davido has gone on to drop 3 albums, namely; 'Omo Baba Olowo: The Genesis', 'A Good Time', and 'A Better Time'.  He has churned out hits like Dami Duro, Aye, Skelewu, Gobe, Ekuro, All of You, Fall, If, Sweet In The Middle, and the now controversial 'Assurance'.
In celebration of the singer's latest achievement, Twitter users have begun to share their views on the singer and his latest emoji. Below are some of their views;
10 years of greatness and pushing through boundaries ? #DavidoAt10 pic.twitter.com/eG6ungalDR

— Roviel ? (@ObongRoviel) May 7, 2021
Your favorite singer's favorite singer ? #davidoat10 pic.twitter.com/bZglqmTExU

— BeckyJD ? (@bekkyJD) May 6, 2021
Today May 7, 2021 marks Nigerian singer Davido (@Davido) 10 years of activeness in the Music & Entertainment Industry.

Thank you for always using your voice and music to impact change in the mind of Nigerians #DavidoAt10 #echoke pic.twitter.com/Jp8Q1m0Xeo

— Nigeria Stories (@NigeriaStories) May 7, 2021
Solid 10yrs,hit jams back to back#DavidoAt10 pic.twitter.com/FBpSYNGTZC

— Table Shaker ?? ?? (@iamvictor__) May 7, 2021
OBO has given me Joy than this country naija I wish OBO will become the President.
Is the baddest for a reason #DavidoAt10 pic.twitter.com/MFk01bVzLg

— Emmanuel4real (@Emmanuel4real10) May 6, 2021
?3 albums
?1 ep
?2 Gold certifications
?Over 30 awards
?Multiple solid hit singles and features later, we celebrate #DavidoAt10. pic.twitter.com/SZh6qtsins

— TXT (@txt_mag) May 7, 2021
DAVIDO remains the GREATEST.. thank you for serving us with hits over the years..mr do all #DavidoAt10 pic.twitter.com/zE2bCwC1Q1

— kastro (@ade_kastro) May 7, 2021
The baddest to ever run shit for 10 summers straight @davido ! More blessings my Brother #DavidoAt10

— Kayodé Yajaur (@BlackTycoone) May 7, 2021
He paved the way that other artists enjoys today.#davidoat10 pic.twitter.com/eO4OO4abBe

— chika DMW? (@Ugamachika1) May 7, 2021
Cheers to a decade of mind blowing music and record breaking feats by our very own Brand Ambassador @Davido

The best is yet to come.#DavidoAt10

— Infinix Nigeria (@InfinixNigeria) May 7, 2021
This music video was released exactly 10 years ago?
What's the name of the track & the featured artiste? Real fans only.#DavidoAt10 #DavidoDay#Echoke pic.twitter.com/6mWU8TZGOh

— Davido News™ ? (@davido_global) May 7, 2021
10 Years Ago We Logged In The Password Of AFROBEAT Success.
"DAVIDO" That's The Passcode, The Key. 10 Years A King, It's Hasn't Been Easy. But GOD IS THE GREATEST. #DavidoAt10 pic.twitter.com/uoXgb2vNXG

— Esoka ? (@Esoka_DMW) May 7, 2021
Davido celebrates 10 years in the music industry, OBO thank you for putting Naija music on the map, Legend!! #DavidoAt10

— Benue Breed❄️ (@oyimzy) May 7, 2021
From all of us at Notjustok, we say congratulations Davido on your milestone achievement.