CKay Hits 30 Million Monthly Listeners on Spotify
SHARE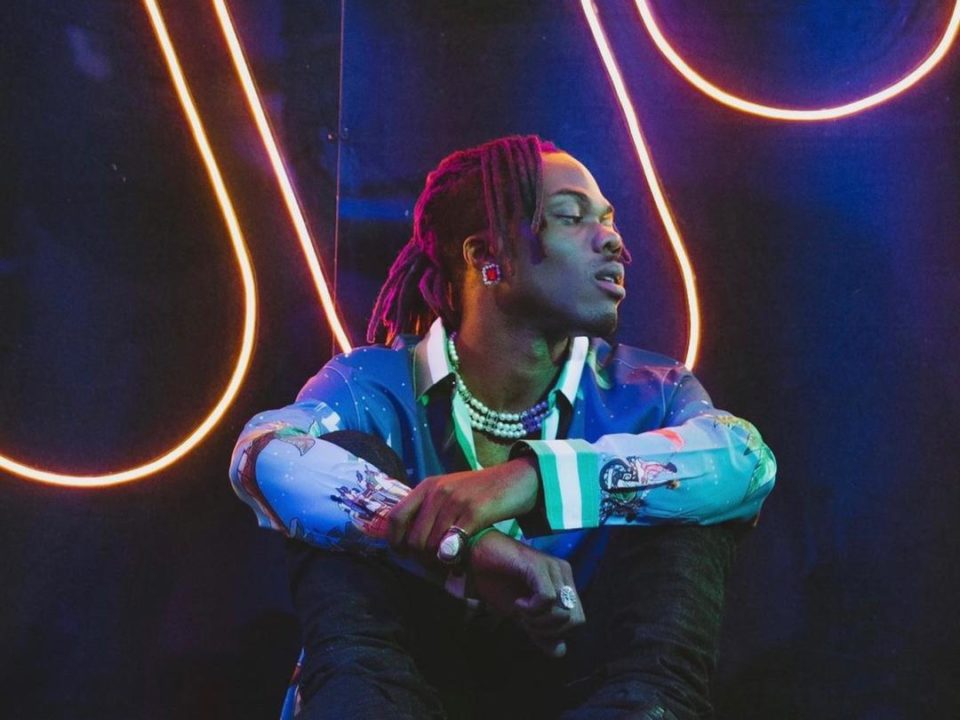 Nigerian singer, CKay has become the first African act to hit 30 million monthly listeners on popular music streaming app, Spotify entering the top 70 rankings.
CKay has become the 70th most streamed artist on Spotify after hitting the 30 million monthly listeners mark on the platform. This was shared via Instagram on Friday, the 22nd of October 2021.
The recent successes of Love Nwatiti has spelled more achievements for CKay, like getting a gold certification in France. The singer also recently became the first African artist to cross 20 million monthly listeners on Spotify, while breaking into the top 100 of the app's artist rankings.
That number is rising even more by the day and CKay has now hit yet another landmark with 30 million monthly Spotify listeners. His ranking on the app has also increased with the singer now occupying the 70th spot.
This is all down to one song, Love Nwatiti which was released as part of the singer's CKay The First EP back in 2019. Following the good reception the song got, CKay decided to invest in multiple remixes  targeting specific regions, countries and demographics. Love Nwatiti finally blew up this year with TikTok playing a major part in that rise.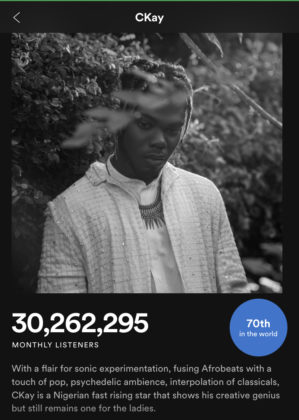 Get updates as they drop via Twitter and Facebook