Cardi B Reacts To Offset's Post About Burna Boy And Wizkid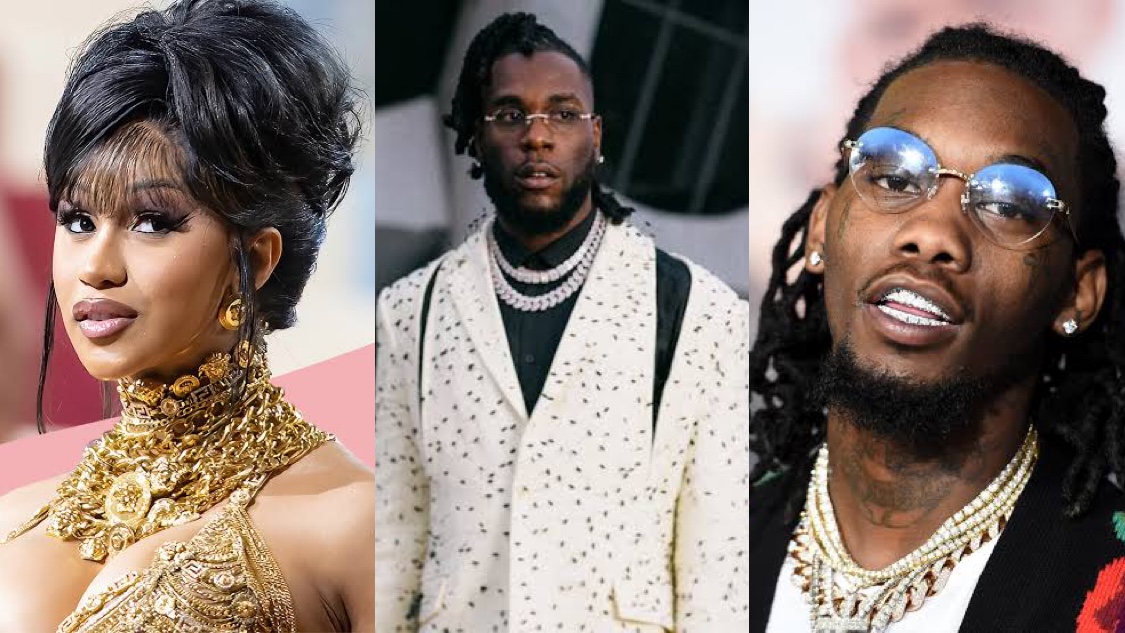 The Offset Instagram post debacle about Burna Boy and Wizkid takes a different turn as his wife, Cardi B reacted to a tweet about it and promptly did something else after. More on the story below.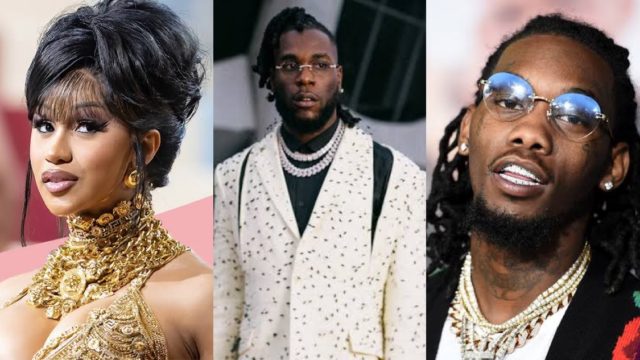 Rapper and wife to Offset, Cardi B has reacted to a tweet about her husband's Instagram post talking about Burna Boy and contemporary, Wizkid.
Speaking in a now-deleted tweet, Cardi B responded to a viral tweet containing screenshots of an Instastory post from Offset's page saying, "Fake as f*ck."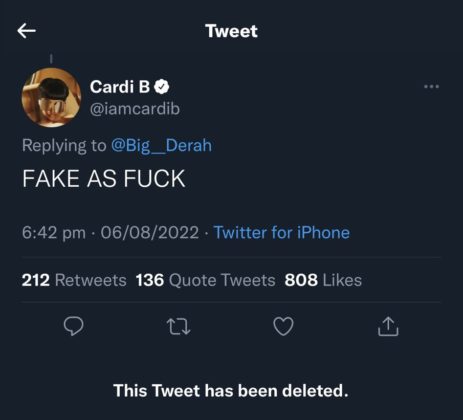 ALSO READ: Offset Talks About Collaboration With Burna Boy
The purported Instastory post from Offset in question started to make rounds on Twitter on the 6th of August following circulation by some Twitter users who are reportedly members of Wizkid's fanbase; Wizkid FC.
In the post, Offset was seen lamenting over Wizkid's fee for a verse, stating that he'd gone for Burna Boy as a result. The post reads; "My self and @burnaboygram got some fire coming!!! I reached out to Wizkid's team so that he can jump on my record, but that mf too expensive had to go for someone lower than him. Thank you so much @burnaboygram."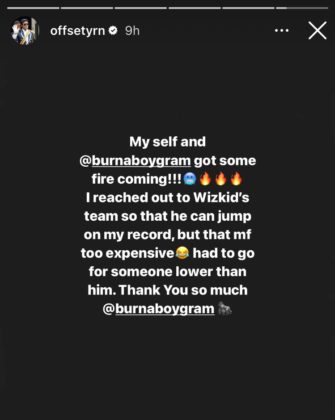 Following Cardi B's now-deleted comment claiming the post is fake and Offset's silence, the verdict remains inconclusive on the authenticity of the post. Offset has however prior to this moment, mentioned working with Burna Boy and the two were previously spotted having a good time at the latter's listening party for his Love, Damini album.
Get updates from your favourite Afrobeats stars as they drop via Notjustok on Twitter and Facebook