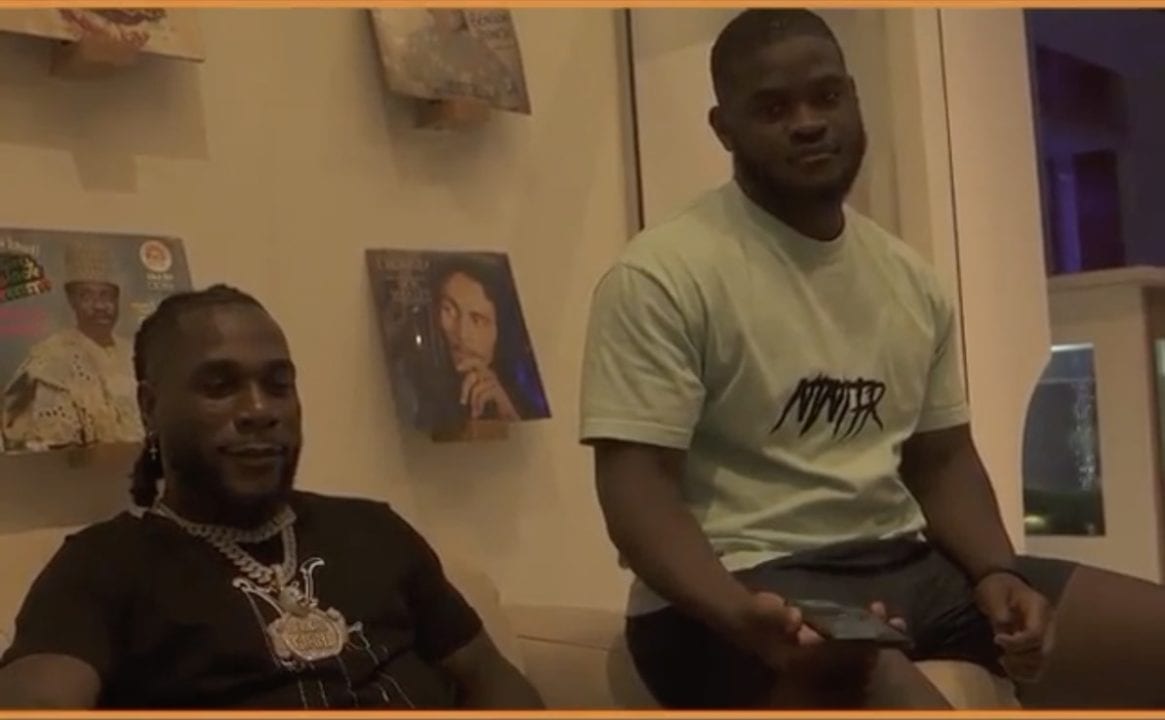 In a recent clip, Burna Boy and beatmaker Telz, the producer of 'Wetin dey sup', a track from his 'Twice As Tall' album, talk about how they came about the track.
According to the producer of "Wetin Dey Sup" Telz, who is also known as "Telz Baby" - with the sound signature "funkula" - Burna Boy, who was in a creative mood, called him out from where he was enjoying the hot TV series "Vikings," and dropped the first part of what was then built into the magic fans are loving.
The "draft" was first created and recorded in May and, according to Burna Boy, the song, like it sounds, is simply asking "what is going on?"
In Burna Boy's words; "wetin dey sup is slang for what's going on? What's happening?"
Watch the video below;
Follow @notjustok on Instagram.
What are your thoughts on 'Wetin Dey Sup?' Do you think the opening line is controversial in any way?
For those who didn't catch it, Burna starts off the track with the line: "I no be one of those men wey dey fear t*t*, f**k y**sh. Check am. Na kpakorokpa."