Here's the Moment Burna Boy Was Suprised in Miami on His 30th Birthday | WATCH
Nigerian singer, Burna Boy is celebrating his birthday and he was pleasantly surprised with a party in Miami by his friends and family members.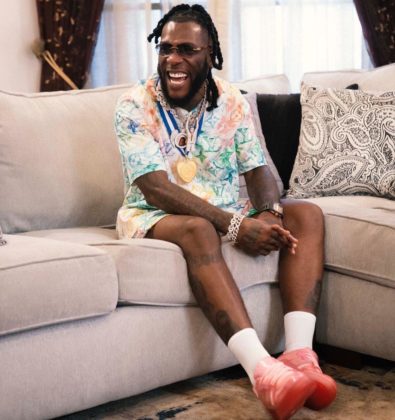 The singer shared a video of that moment via his Instagram stories on Friday, the 2nd of June 2021. In the video, Burna Boy enters a room and is surprised to meet his friends and family. They immediately started singing the Happy Birthday song to him. There was also a huge birthday set-up in the center of the room with the inscription, "Burna 30".
View this post on Instagram
READ ALSO: Burna Boy Links Up With Grammy-Winning Producer Scott Storch!
Burna Boy has been in the United States for around a week now, first linking up with the executive producer of his Grammy-winning album, Diddy. Then he picked up his 3rd BET Awards win on Saturday in LA. Burna Boy also linked up with legendary producer, Scott Storch and now has been surprised in Miami on his birthday.