Burna Boy Responds to Criticism on His Shaved Beards | READ
SHARE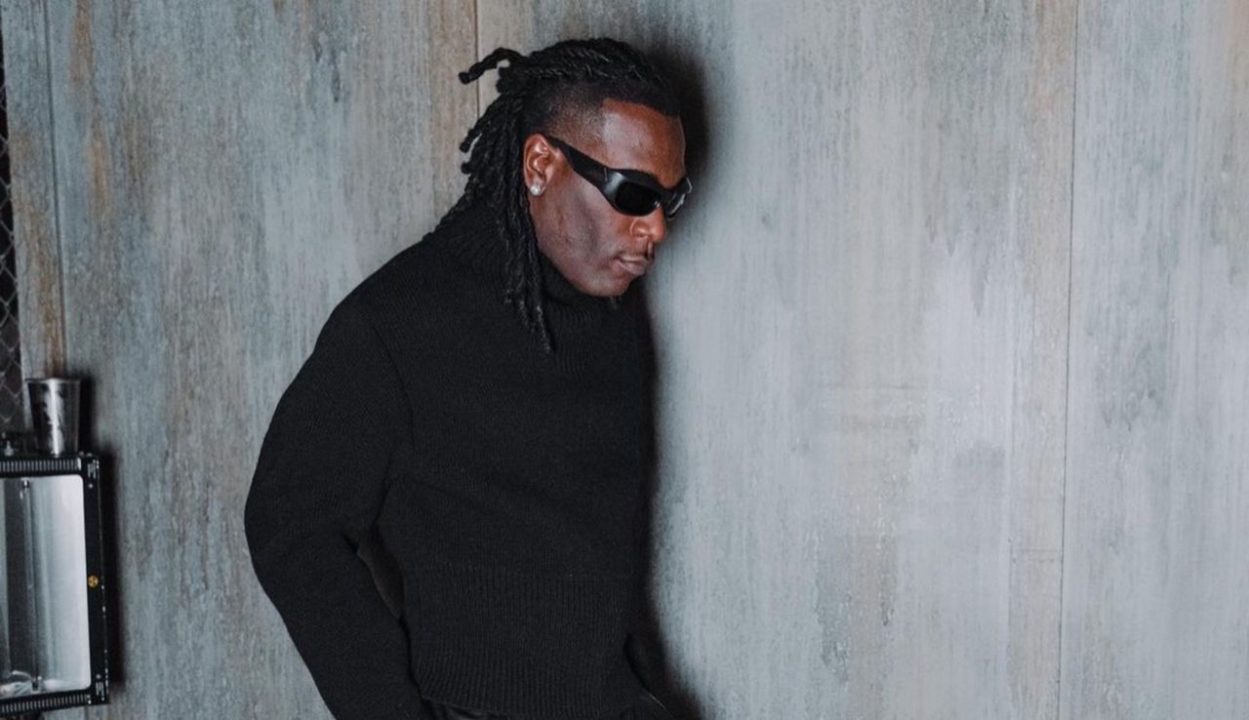 Nigerian superstar, Burna Boy has shared his response to people who criticized his recent decision to shave off his trademark beards.
In his response, Burna Boy revealed that he doesn't want anyone to love him for superficial things like money or his trademark beards or dreadlocks. He shared this via his Instagram story on Sunday, the 24th of October 2021.
Burna Boy's trademark look has always been a full lock of hair along with his full beards. This is what he has always been easily recognized by. Although he did not cut off signature dreadlocks, he still looks quite different without the facial hair and beards on him.
READ ALSO: "Now I Look My Age" - Burna Boy Shows Off New Look Facial Hair | WATCH
Sharing his response to the recent criticism of his shaved beards via Instagram, Burna Boy threatened to also let go of the dreadlocks. He wrote;
I Love you all too! But don't make me cut the hair on my Head as well. If you love me for my hair? Or my Beard or some sh*t I bought with Money. Then that's great but anybody can grow hair and buy shit. Don't build your Life on Conditional Love.

Build on family. Build on those who have shown no sign of potential disloyalty. Build on talent, BUILD ON GOD!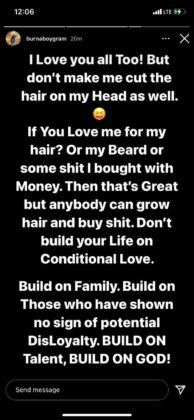 Get updates as they drop via Twitter and Facebook