Burna Boy Responds to Sho Madjozi's "Own It" Accusation
SHARE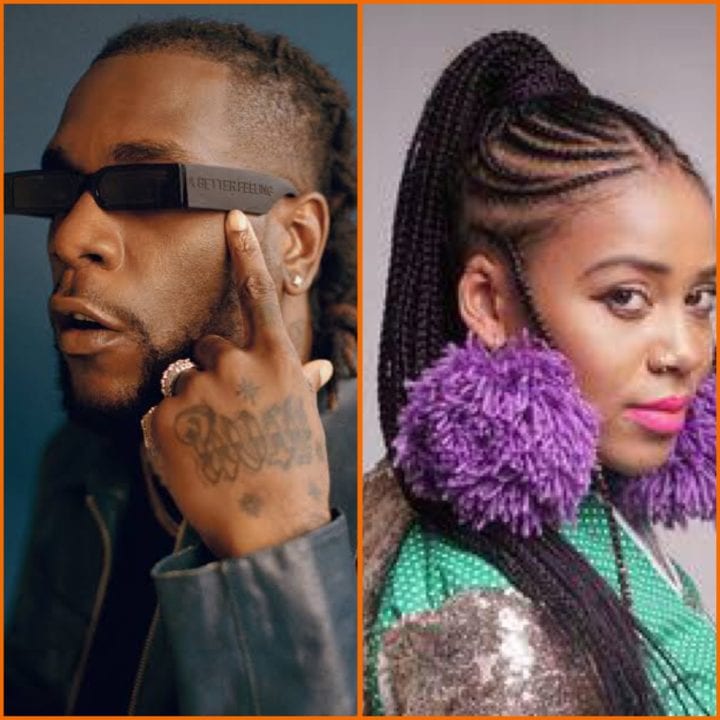 Burna Boy has responded to the accusation made by South African artiste, Sho Madjozi.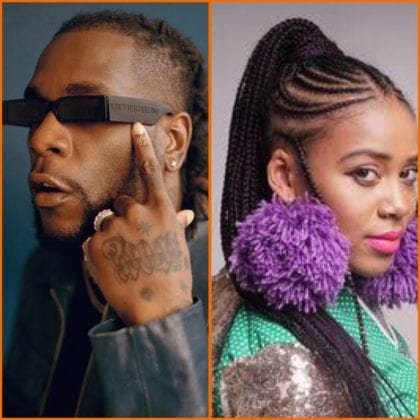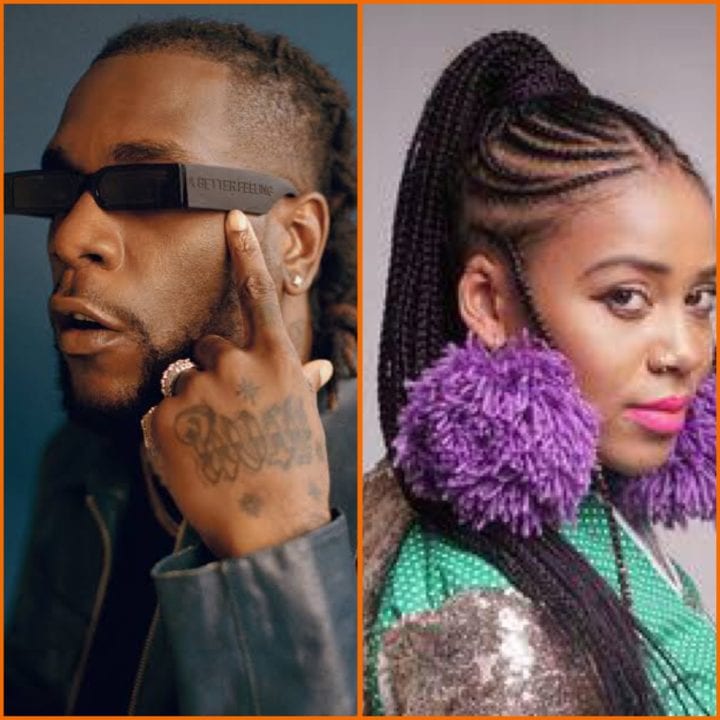 In his response, Burna Boy stated that he had nothing to do with the flagging or dropping of "Own It Remix" from the internet as claimed.
The response was dropped on Twitter where the African Giant stated that the song, 'Own It' is not his hence he couldn't have done what he is being accused of. Although he stated that "if" his vocals are in the song without his label's authorization, then it'll obviously get flagged.
Burna Boy also opined that Sho Madjozi should've reached out to him professionally rather than via Twitter.
He said;
"Own It is NOT my song.If my voice is on it however it should have been properly cleared.If the remix wasn't cleared with the label(Atlantic US)it automatically gets flagged. Nothing to do with me personally or any award. Always best to reach out professionally. Congrats on BET's!
Oh and congrats to my brothas for life Dave, hus and stormz who I've made LEGENDARY music with! We're all nominees in the same category but UNITY will always be the real win for us!"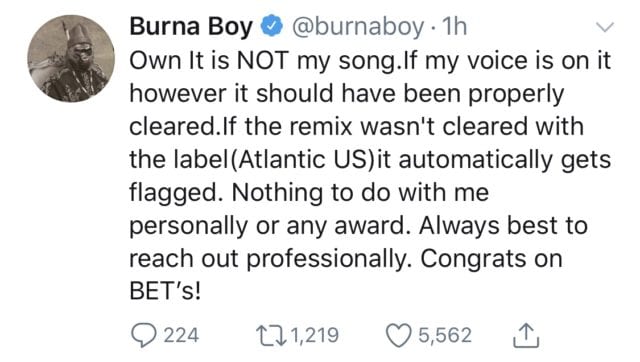 He went on to congratulate the other nominees on the list including Stormzy.