Burna Boy unlocks a new achievement on the UK Charts with 'I Told Them'
SHARE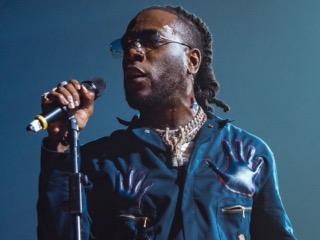 Burna Boy has set a new record for African artists on the UK albums chart with his latest project, 'I Told Them.'
Following the confirmation of the charts in the UK today, Friday, September 1, 2023, Grammy award-winning singer Burna Boy became the first and only African artist ever to top the album chart with his project, I Told Them.
The singer, with his seventh studio album, which was released on August 24, 2023, also recorded huge debuts on other albums charts in the UK as well.
Here is a list below:
#1. Official albums chart
#1. Official HipHop/R&B albums chart
#1. Albums streaming chart
#1. Physical albums chart
#1. Albums sales chart
#2. Albums sales chart
#5. Albums download chart
#8. Vinyl albums chart
The album itself is not just a random collection of songs. It's a deeply meaningful reflection of Burna's personal journey, his bold proclamations, and his declarations made through social media. Burna Boy spoke his dreams into existence, and today, he's one of the biggest artists in the world, fulfilling all of the promises he made. There is a unique satisfaction in proving doubters wrong, and that's the very sentiment that inspired the album's title, I Told Them.
Get updates as they drop via Twitter and Facebook