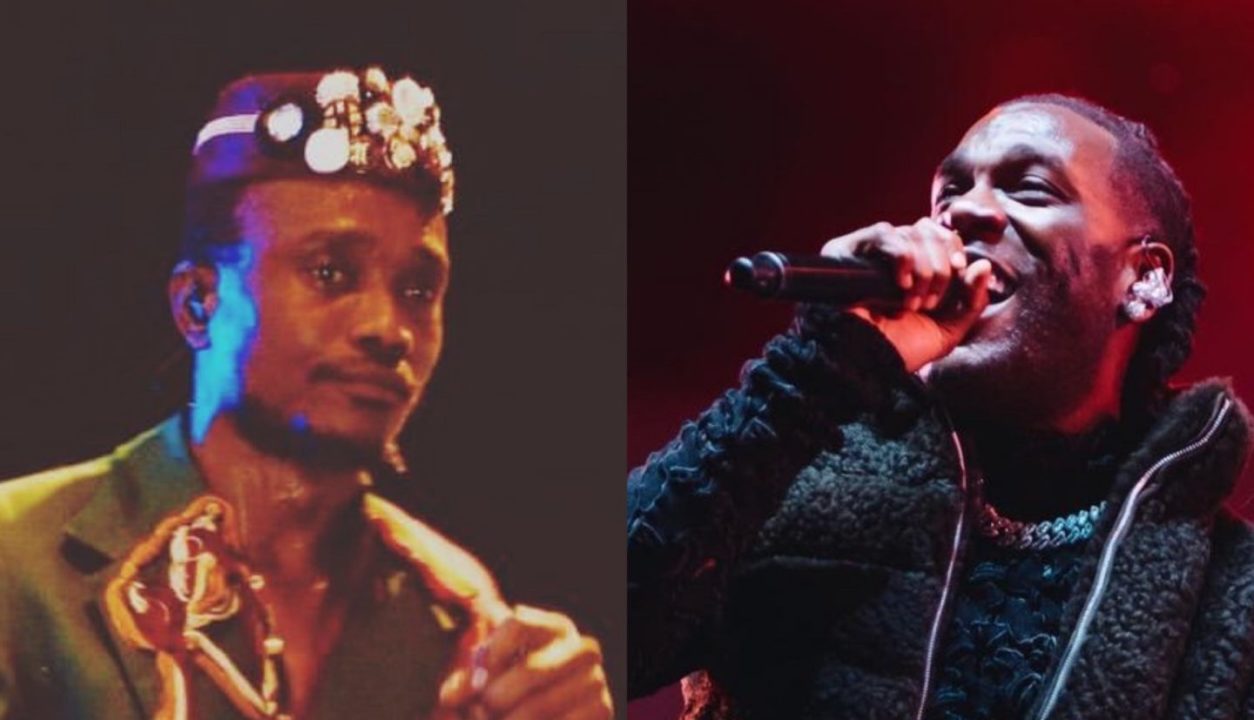 Nigerian singer, Brymo has revealed that he will be very interested in working on a collab with Burna Boy, revealing that will enjoy it very much.
In a recent chat with his fans on Twitter, Brymo revealed that working with Burna Boy looks like a very tempting prospect for him. He shared this via his Twitter page on Thursday, the 25th of November 2021.
Brymo just released a double-album this year but he has already told fans that they should expect yet another album early next year.
The singer's latest album, 9 is still being enjoyed by his fans, especially with his successful "organised chaos" concert which was held twenty-nine days after the album dropped. However, his fans have been assured of more music in the coming year, and that is something they will clearly be happy about.
READ ALSO: Brymo Parts Ways With Management After 8 Years Of Working Relationship
Brymo was replying to questions from his fans on Twitter when he revealed that Burna Boy is an artist he will like to have a collab with. A fan asked Brymo who he will want to work with in the nearest future between Wizkid, Davido, and Burna Boy.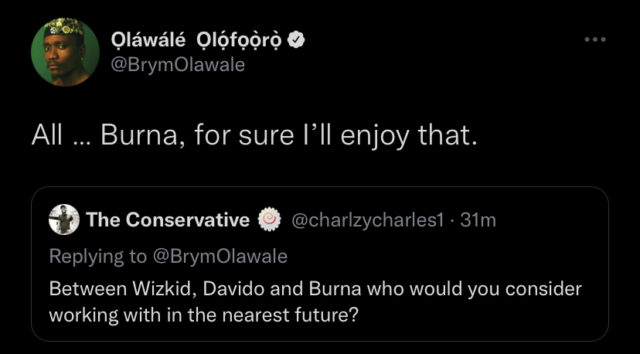 Get updates as they drop via Twitter and Facebook