"I'm Your Biggest Fan" - Wizkid Tells The Cavemen | Watch
Nigerian superstar singer, Wizkid has told highlife band, The Cavemen that he is a huge admirer of their work and their biggest fan.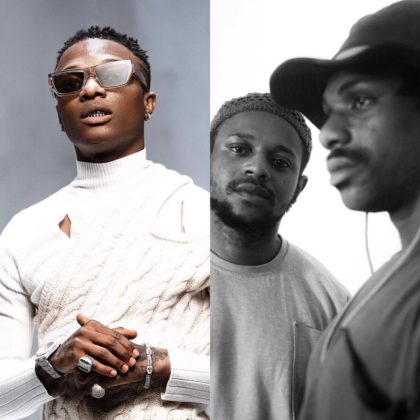 Wizkid told the Cavemen this backstage at their show in Accra, Ghana which was held on Saturday, the 5th of June 2021. In the video, Wizkid can be seen having fun with the Cavemen brothers. He then told them, "Bro mehn, to be honest with you, I'm your biggest fan. Biggest, biggest, biggest fan. Abeg, we have to work o!"
View this post on Instagram
READ ALSO: See the Moment Wizkid Turned up for the Cavemen Concert in Ghana | Watch
Wizkid was a surprise attendee at the Cavemen concert on Saturday and the response was loud. We hope this will result in a collaboration that we know will make waves.