21 savage collaboration with Davido a possibility?
By lase
October 3, 2020 | 1:44 PM
21 Savage has admitted that Davido is one afrobeats artiste he f*$ks with and this was revealed on Bigfacts Podcast during an interview with DJ scream and Big Bank.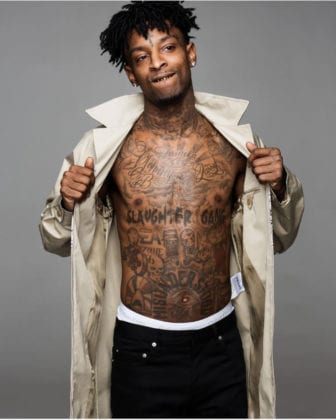 When asked if he F with Reggae and Afrobeats his response was:
I f*ck with Reggae and yeah, I f*ck with erm Davido and Afrobeats.
His words "F-ing with" connotes "fancy or associating with".
Time will tell if an Afrobeats song with Davido and 21 Savage will suffice.