Still Woozy And Remi Wolf Lyrics
Check out the correct lyrics to 'Pool' by Still Woozy and Remi Wolf. 'Pool' is a brand new single dropped by Still Woozy, produced by Solomonphonic, Remi Wolf and Still Wozzy.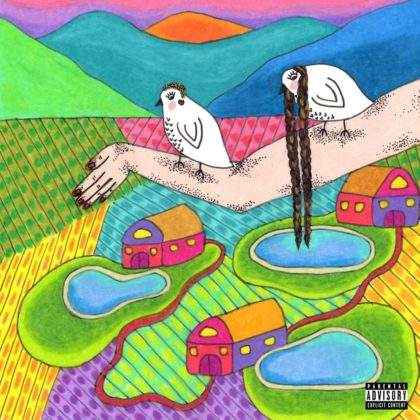 STREAM & DOWNLOAD AUDIO: Pool By Still Woozy & Remi Wolf
Still Woozy & Remi Wolf - Pool Lyrics
Verse 1: Remi Wolf
I met my friend at the pool
He told me things are going well
But not without the need to knock on wood
And we said goodbye
After saving drowning killer bees
And crying 'bout how much he loves his wife
Verse 2: Remi Wolf
I told my friend about last night
Risking my relationships and people I just can't resist
And bad behavior I've been trying to hide
Suffocate and drown
You kissed me when I kissed her mouth
She's asking me, "Do you wanna skip town?" but
I never could, babe
You know that we both move too fast
Why would you even ask me?
Chorus: Remi Wolf
I don't really know where my head's at
I just know my heart's not there yet
Or maybe I'm just crazy about the thought of thinking I adore you
Verse 3: Still Woozy
I met my friend at the pool
She told me she was fucking up
But I wouldn't call her anybody's fool
We said goodbye
And she touched down on London ground
And I went back to trying to live my life
Verse 4: Still Woozy
I saw my late friend last night
He came to see me in a dream
I don't know why he visits me
I worked all day, just let me sleep, alright?
Two shots in my head
I felt my legs kick in my bed
I remembered what my mama had said
"Now child"
You never could, baby
Chorus: Still Woozy
I don't really know where my head's at
I just know my heart's not there yet
Or maybe I'm just waiting on someone to wake me
Outro: Still Woozy & Remi Wolf
I don't really know where my head's at
I just know my heart's not there yet
Or maybe I'm just crazy
About the thought of thinking I adore you
Liked 'Pool' Lyrics By Still Woozy & Remi Wolf? Check other Lyrics You Might Like HERE
Get Fresh updates as they drop via Twitter and Facebook