Pain Lyrics By Muni Long | Official Lyrics
Muni Long Lyrics
Check out the official lyrics to Muni Long's new single titled 'Pain', the JayUncut-produced song was released on May 13th as the third track on Muni Long's "Public Displays Of Attention (Deluxe)" album.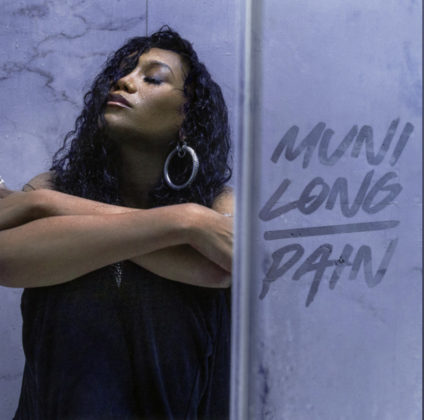 STREAM & DOWNLOAD AUDIO: Pain By Muni Long
Muni Long – Pain Lyrics
Verse 1
Why is it so hard to keep it real?
And why don't you just tell me what you feel? Oh why?
Want a homie, lover, friend
Someone who's genuine
So if you didn't love me, baby, why would you pretend?
Pre-Chorus
If you knew me back then (Back then)
You don't know me now (You don't know me now)
Things are different, and let me show you how
I'm not the same, I've changed
And you feel that pain, I hope you do
And when you do, I'm telling you
Chorus
That's that pain (That pain)
That's that pain (That pain)
Do you feel that pain?
That pain, oh, oh (Oh, no)
That's that pain (I know)
Do you feel that pain? (Know, oh)
I hope you cry
Hope it cross your mind least once a day
Verse 2
Now I done tried to keep it kosher
Keep my petty low
Don't play with me, don't play with me
'Fore I put on a show
I'll wake this whole neighborhood up
I'll make a nigga wish he woulda
Loved me better, treat me gooder
When all I wanted was forever
Pre-Chorus
If you knew me back then (Back then)
You don't know me now
Things are different, and let me show you how
I'm not the same, I've changed
And you feel that pain, I hope you do
And when you do, I'm telling you, woah
Chorus
That's that pain (That pain)
That's that pain (That pain)
Do you feel that pain?
That pain, oh, oh (Oh, no)
That's that pain (I know)
Do you feel that pain? (Know, oh)
I hope you cry
Hope it cross your mind least once a day
That's that pain (That pain)
That's that pain (That pain)
Do you feel that pain?
That pain, oh, oh (Oh, no)
That's that pain (I know)
Do you feel that pain? (Know, oh)
I hope you cry
Hope it cross your mind least once a day
Outro
That's that pain
I hope you feel it, hope it hurt
Hope it knocks you off your feet, I hope it put you in the dirt
Skrrt, skrrt
Standin' there on the curb
Lookin' stupid, watchin' these four Pirellis burnin'
I hope it hurt, I hope it hurt
Over and over again
Pain, pain
Feel what I feel, what I felt, what I felt
Yeah
See Other Latest Music Lyrics Here
Get Fresh updates as they drop via Twitter and Facebook