Wet On Me Lyrics by Shallipopi Ft Zerrydl
SHARE
Shallipopi and Zerrydl Lyrics
Read the official lyrics for Wet On Me by Shallipopi, featuring Zerrydl. Wet On Me is the seventh track on Shallipopi's debut album, Presido La Pluto.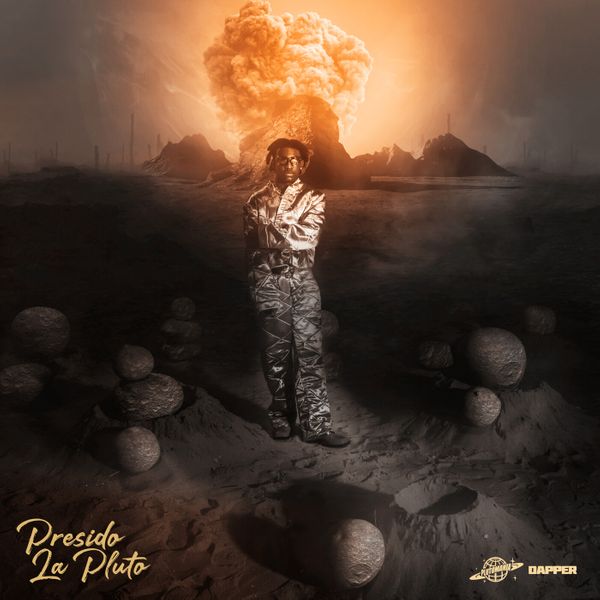 RELATED: Read 'Puff & Pass Remix' Lyrics by Zerrydl Ft Shallipopi
Shallipopi & Zerrydl - Wet On Me Lyrics
Say wara wara
B busy!
We in the club popping on bottles she taking photos I observe
Eye to eye contact bitting and lips and looking at me see that ass fat
I like older women I like carry big thing
Influencer way like big prick
Innocent face with only fans logins
Introvert way day collect premium prick
She give me yaka yoko yoko shit oh no
Shift am na, enter na
I buy am pant so only me fit shift am na
Missionary position cross her two leg for my back and I start to day poke am
Don't stop me o go go
Wan flog me koboko
Submission sex me I nor do
Kpekus tight rub ororo
Don't stop me o go go
Wan flog me koboko
Submission sex me I nor do
Kpekus tight
And I tell am make she wet on me o
Wet on me o wet on me o
Wet on me o wet on me o
Wet on me o wet on me o
Hold bed sheet tight lick e my lo o milo
Omilo omilo omilo
Omilo omilo omilo
Omilo omilo omilo sayy
E never too tey when I too slaughter
Puna sweet like e be butter
Her pussy na meat and I be hunter
But I nor wan kill person daughter
I say na after that day
When I collect her number for inside club
I send her transport money she
Nor come she use the money take soft
So I finally catch her for junction, started talking
I wan knack but she preaching love to me
Pluto no too much talking
I let my biggie biggie dicky do the talking (look am)
Don't stop me o go go
Wan flog me koboko
Submission sex me I nor do
Kpekus tight rub ororo
Don't stop me o go go
Wan flog me koboko
Submission sex me I nor do
Kpekus tight
And I tell am make she wet on me o
Wet on me o wet on me o
Wet on me o wet on me o
Wet on me o wet on me o
Hold bed sheet tight lick e my lo o milo
Omilo omilo omilo
Omilo omilo omilo
Omilo omilo omilo sayy
Discover Latest Naija Song Lyrics Here
Get Fresh updates as they drop via Twitter and Facebook