Free Madness Lyrics by Terry G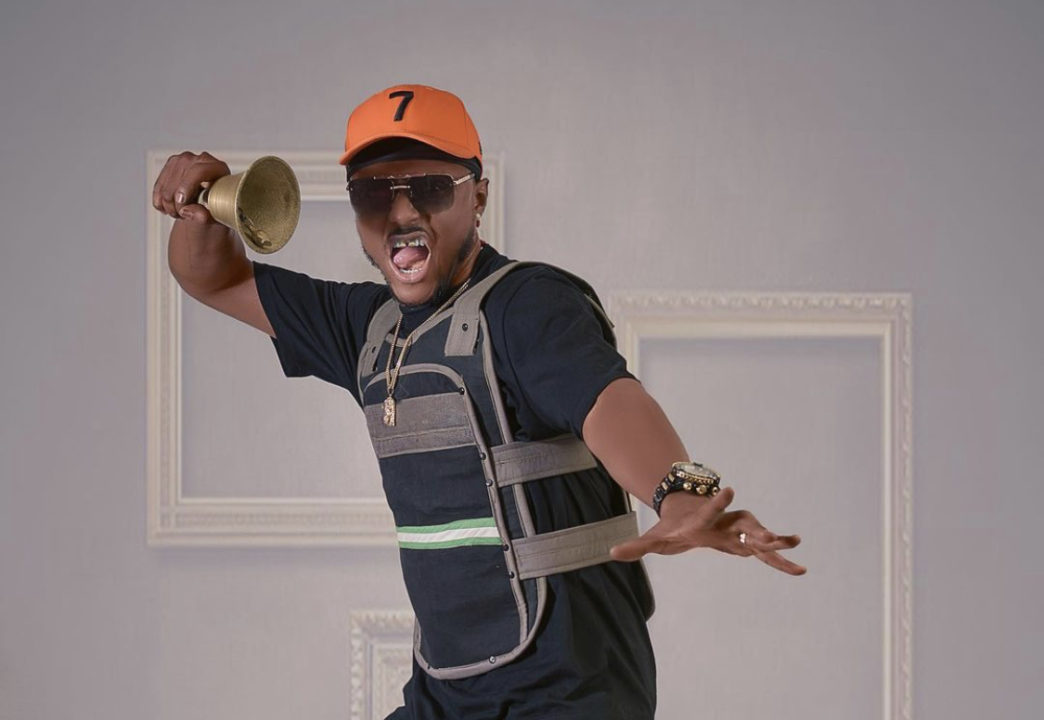 Terry G Lyrics
Remember Terry G, also known as The Apako Master? In the early 2000s, he ruled the airwaves and the Nigerian music scene, "Free Madness" is one of his most well-known songs, and we've compiled the most accurate lyrics; check it out below.
Terry G - Free Madness Lyrics
Testing microphone eh
Terry G testing microphone eh
Oya start to jolly eh
Oh Lord eh eh
The way she dey whine up her waist
E dey make me dey craze dey go, eh
Make you dey like to dey wangolo, wangolo, wangolo eh
Oya whine eh, whine eh, whine eh
Oya whine eh eh
Oya make you dey walangolo eh
Walangolo eh eh
Omoge je kin sangolo, je kin sangolo, je kin sangolo oh eh
Sun mo mi je kin sangolo
Je kin sangolo
Oh Lord eh
Chai, the way she dey whine up her waist
Chai, make Terry G to dey craze
Make me to embrace her waist
To dey start to dey grab, I dey want to misbehave
Chai, ay, I go grief
Omo no dey force because I don dey haiz
Hey tile kalangolo
Make my brain to want to dey skimpololo kai
Me I no be Mallam Spicey
Me I no dey stop on the fourth bar over
Chai me I dey do even na hala
Even na koloba
Even na style I go drop am
Chai, I go make dem to dey high
Make dem to dey want to dey feel as say I high
But still me I dey talk my rhymes
I dey make dem to dey walangolo eh
Chai
Oya tile tile walangolo eh, walangolo eh eh
Tile tile kolomala eh, kolomala eh eh
The people wey get this beat eh
Omo dem dey for outside eh
Me I dey drop me freestyle eh
To test my microphone eh
I testing microphone
Testing microphone
Testing microphone na owey
Testing microphone na
Testing microphone
Terry G, they call me Terry the swagger swagger
And dem dey look me like a maga
Because me I dey drop my ganjah
Even if I no dey drop my stagger
My swagger e still stand say I dey smoke paraga
Hey, see I dey freestyle
So watch my rhyme because I dey freestyle
Omo me I dey come me I dey catch my rhyme
On top say me, I'm, I'm intellectual
I interact ya brief ya brief mothafucka
Still yet that one dey make me dey drop for my rhyme
That one make am say I can do any how eh
Look at me like a motherfucker
I'ma show you, yeah, I'ma show you, show what I'm like when on shayo eh ah
I'ma show you when I do what I do, when I do what I do when I'm jaaaaa
I'ma show you what I'm like when I do, when I do, when I do
Aaaaaaahhhh
I'm getting so high on marijuana
Liquor, liquor, liquor, liquor Hennessy
I'm drinking Hennessy
Like sipping Hennessy
Me I no dey see
See enemies
Enemies come, get fucking seen
Omo fire gun burn dem down to the seas
Hennessy ah, chi chi chi chi
Hennessy ah, chi chi chi chi
Free me now
Chi chi, oooohohroroo brrrrrrrrrrrrrr
Alam gbana chap chap chi chi cham cham alaba brrrr free me
Aba lapa chap chap buck up beck rum bick rum rum rum, free me now
Free me now let me magagolo eh, magagolo eh, lemme magagolo eh
Shey make I stop, ehn?
Shey make I stop, ehn?
Shey make I stop, ehn?
Free me now
Ah na me be the ginger the ginger
And na me be the swagger the swagger
Na me be the loma the loma
The person wey be say dey drink paraga
Anoye you dey give me paraga
Wey be say I dey do my freestyle
Enemies no want me to dey rhyme
But he say the fact be say I stubborn like mad man
I'ma mad
I'ma mad like ginjah
Ginjah ginjah, intellectual ganjah
But still me and him corporate
Me get my sins
But still me
Me drop my swagger
E just about to finish e yeah eh
But still I go test the microphone eh
Everybody
Everybody
Put your hands up in the air
When I say "free me", you say "right now"
Free me now
Free me now
Free me now
Say owey, owey
Free me now
Free me now
Free me now
Say owey, owey
Alanta
Alanta
Alanta, aaaaahhhhh!!
Free me right now
Ginjah ginjah
Aka swagger swagger
Free me right now
Liked "Free Madness" Lyrics by Terry G? Read Other Latest Music Lyrics Here
Get Fresh updates as they drop via Twitter and Facebook