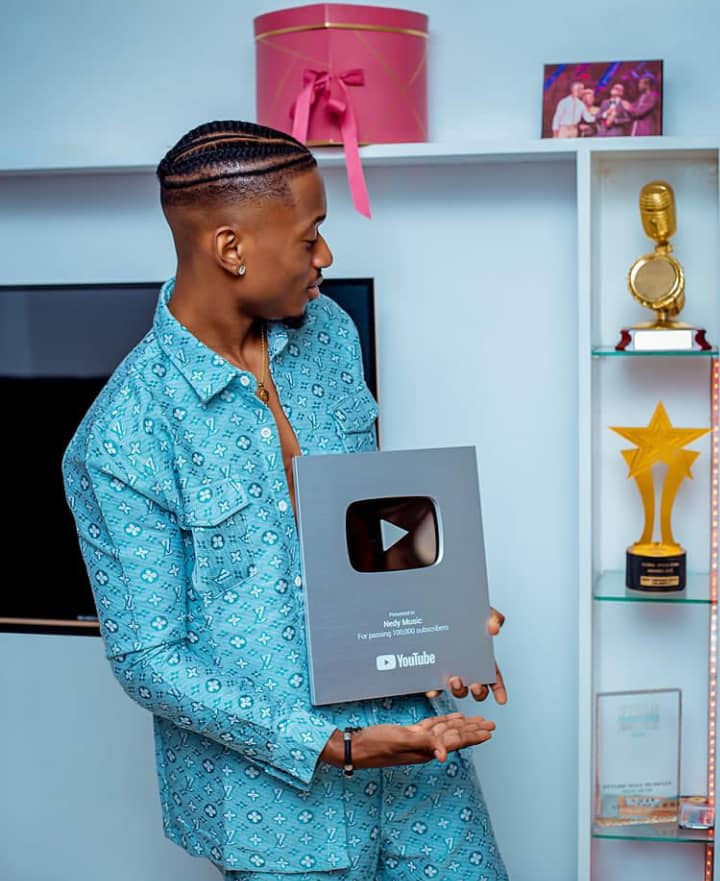 Tanzanian singer performer and dancer Nedy Music has hit another career milestone after getting a plaque from Youtube after amassing 100,000 subscribers from the Google-owned platform.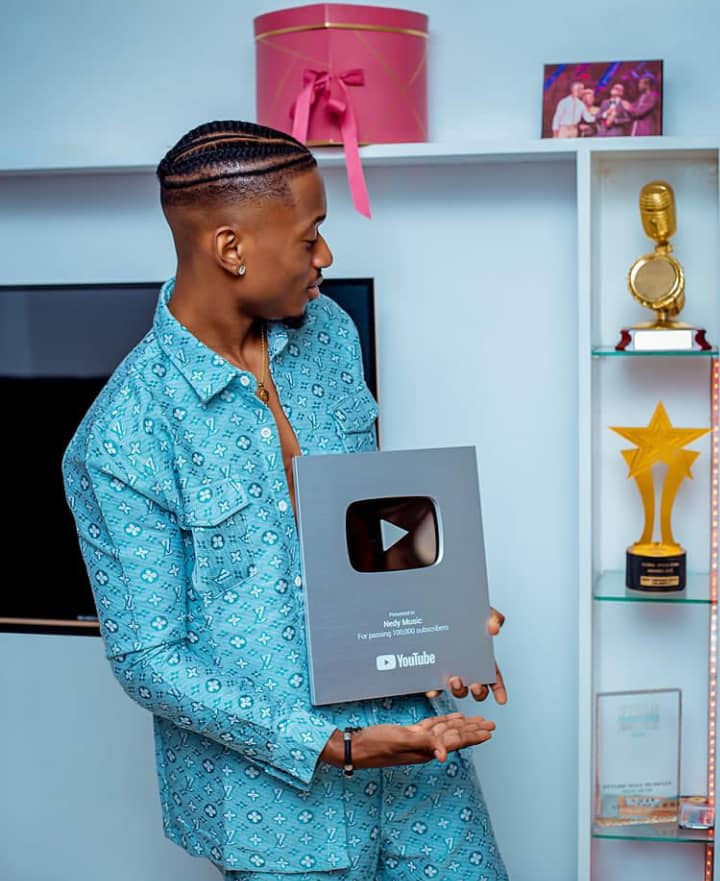 Former Poz Ko Poz signee Nedy Music has earned another career upgrade after getting a Youtube award famously known as Silver Plaque after amassing 100,000 Youtube subscribers. The amazing milestone comes a few weeks since the award-winning singer released the music video for "Yeye".
To celebrate his new achievements, Nedy Music took the news to Instagram where he thanked fans for supporting his music journey and went on to gather his fanbase the reach the 1 Million milestones.
Apart from the Silver Plaque, Nedy Music is also equipped with different awards in his arsenal including AFRIMMA where he won "Best Fan Favorite" in 2018 but also in the year 2020 the Pemba-born and raised star won "Best Male Dressed Celebrity" at the Global Style Icon Awards.
A point to note is that WCB's Zuchu made an African record in 2020 after getting a Silver Plaque in 7 days only since her debut in the music industry. Other Tanzanian artists that have recently been awarded a silver plaque from Youtube include AY and Amber Lulu.