Top 10 Tanzanian Artists That Every Nigerian Should Know | SEE THE LIST.
SHARE
If you are in Nigeria and you want to get a glimpse of, who actually runs the Tanzanian music industry, we got you covered with these top 10 artists
Lagos, Nigeria is the current Roman Empire of African music and many artists in Tanzania do believe that if you make it in Nigeria, then you have secured yourself a one-way ticket to the African music market. One of the reasons why Diamond Platnumz, Rayvanny, Harmonize, Vanessa Mdee, Ali Kiba, Navy Kenzo, and even Nandy are considered International artists here in Tanzania is because somehow their names and some of their songs have penetrated in Nigeria. But the above artists are just a part of the bigger picture that makes up the Tanzania music industry which has so many talents.
Here are 10 artists from Tanzania that every music fan in Nigeria should know :
Jay Melody
He is basically the Tanzanian Version of Johnny Drille for his excellent songwriting skills. Jay Melody has no cheesy song in his music arsenal and without doubt, his colossal songwriting competence has raised his profile to the point of writing songs to other artists including Kivuruge, which he wrote for Award-winning singer Nandy.
If you're in Nigeria you may want to check his 2021 mega-hit song called Huba Hulu which caught the attention of Tanzania's heavyweights such as Ali Kiba and Rayvanny who have wanted to do the remix for the song.
Lavalava
From the moment Lavalava was signed to WCB, Bongo Fleva has never been the same. His excellent songwriting skills and his Baibuda influenced type of music have always made him sound fresh whenever he releases new music. His latest single Ng'aring'ari is a special dedication to all couples around the world including those who don't have a good command of the Swahili language.
Ibraah
Tanzanians came to know Ibraah in 2020 after he was signed to Konde Music Worldwide, a music label by Harmonize, and since then the 25-year-old has been dropping hit after hit on his quest to quench the music demands of his fans.
His debut EP tagged Steps was packed with club bangers and Afro Beats songs, that were meant to be experimental and crack things wide open for his career in international markets. The good news about the Steps EP is that it featured Nigerian artists such as Joe Boy and Skiibii who made the EP even better.
Tommy Flavour.
The self-proclaimed King of Tanzania's RnB is another gem that Nigerians should be looking for. The Kings' Music signee found his way in the music industry by writing songs for A-List Tanzanian artists such as Vanessa Mdee and Maua Sama before turning into a full time singer. With hit songs like Omukwano, The One and Jah Jah Tommy Flavour has always kept the R&B fires burning in the Tanzania's music industry.
Kusah
The 2022 Tanzania Music Awards Best Upcoming Artist Nominee Kusah is credited as the main force behind the new Bongo Flavour wave. Kusah's insightful lyrics and textured vocals powered his number one single I wish which was critically acclaimed and well-received by many music fans in Tanzania. If you want to bust your ears with new sounds from East Africa, Kusah is probably the first artist that you should listen to.
Marioo
With songs like Mama Amina and Bia Tamu, Marioo is credited for bringing the Amapiano wave to the East African audience. Marioo is one of the few artists in Tanzania who represent music in its highest regard as he doesn't need all the frills and publicity to demand attention from fans since his music speaks for itself.
His hit songs such as Asante and Inatosha which he sang Bongo Fleva, Bia Tamu, and Mama Amina which are Amapiano type of songs, and For You which has Kizomba roots proves that Marioo is a singer of remarkable versatility.
Zuchu
Zuchu is, without a doubt, the female version of Diamond Platnumz. The Tanzanian queen of streams may not be so popular in Nigeria but since her debut in April 2020, the WCB signee has taken the East African audience by storm, thanks to her songwriting skills that resonate with teens, young women, and sweet sixteens.
In 2021 Zuchu made a record in African music as the music video of her hit song Sukari was the most-watched music video in Africa on Youtube. Zuchu's rise to stardom is an 80% product of Wasafi's savvy marketing and her debut EP named I am Zuchu gives a whole explanation to why Diamond Platnumz pumped a lot of money into Zuchu's career to make her the star she is today.
Darassa
Darassa changed Tanzania's hip hop scene with his simple and catchy lyrics that anyone, whether you like hip hop or not can sing. His 2016 mega-hit song titled Muziki and his recent smash hit named Loyalty featuring Marioo and Nandy stand as evidence that The Slave Who Became A King deserves more attention and honor like the one that Olamide earns in the Nigerian Music Industry.
Anjella
Anjella's hit songs such as Nobody, Kama, and the recent Shulala are a fine line to walk when you are searching for love songs that you want to dedicate to your other half. Anjella may not be the best female artist in Tanzania in terms of streaming for now but her vocal prowess tells a lot of things about her talent that made Harmonize sign her into his record label Konde Music Worldwide in 2021.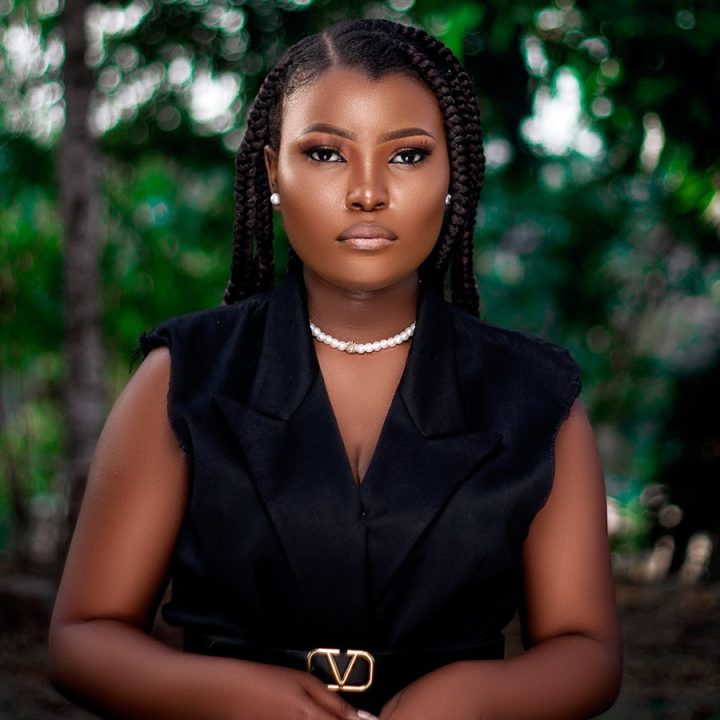 Mbosso
Mbosso is known for a lot of things but his ability to write love songs is what makes him special. Mbosso who is the man behind Diamond Platnumz's Loyal is, without doubt, a must-listen artist to every Nigerian music fan who wishes to understand the sounds, melodies, and essence of Tanzanian music.
His Baikoko music video featuring Diamond Platnumz made history in 2021 after becoming the second most-watched music video in Tanzania on YouTube behind Zuchu's Sukari.
Rosa Ree
It's so surprising how Rosa Ree's career has grown over the years, dropping hit after hit accompanied by mouth-watering music videos that have garnered her international nominations in prestigious awards in Africa such as Afrimma. You don't need to know the Swahili language to understand the fire and fury that the bilingual rapper puts into her craft, which has earned her rap anthems like Deep n Whine It, Up In The Air, and BluePrint.