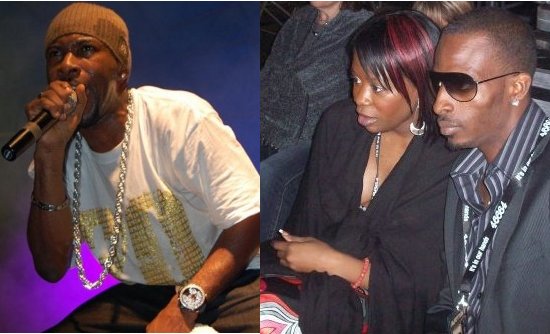 First of all read Ruggedy Baba's message below to get background on the situation and then listen to the song.
[audio:https://www.notjustok.com/wp-content/uploads/2010/05/9ice-Once-Bitten-Twice-Shy.mp3|titles=9ice – Once Bitten Twice Shy]
"It started as a rumour that 9ice caught his wife Toni Payne giving Ruggedman a blow job.I wondered where such a terrible rumour emanated from only to find out it was from 9ices song titled "once bitten twice shy".In the song done by my own friend,he sang that he saw his "girl" (Not his wife Toni Payne) giving his "friend"(Not Ruggedman) a blow job.Since 9ice himself did not mention anybodys name in the said song I thought nothing of the evil,wicked rumour,but it spread wider and i heard a lot of people started assuming a lot and i have been called so many things by people over something i did not do.
Even some shameless soft sells unproffessionally published the rumour based on heresay, without talking to the partys involved,but i dont blame them.Some will publish anything just to sell.
I expected 9ice as a friend to come out and clear it up by announcing to people that it was not me he sang about in his song but till date he has not done so to reasons best known to him i guess.I called 9ice to talk about it and clear it up and he said so many things including that he will not come out and clear my name that has been dragged into a maliscous rumour.
I did not want to believe that 9ice has refused to clear it up because it is helping his album sales like some people have said.I did not want to believe it but I am happy i recorded the conversation and I want you all to hear for urselves what he said to me so that this rumour can stop once and for all.
Hear 9ice himself now and know that NOTHING OF THAT NATURE EVER HAPPENED BETWEEN TONI PAYNE AND RUGGEDMAN.
Pls after this,if anybody dares to mention my name in such a thing again its only God that will deal with such a person. " Ruggedman
Now listen to the Phone Conversation between Rugged Man and 9ice:
[audio:https://www.notjustok.com/wp-content/uploads/2010/05/9ice.mp3|titles=9ice]