From Joro to Shedi Bala Bala, Here are Top 7 Nigerian Music Social Social Media Challenges of 2021
SHARE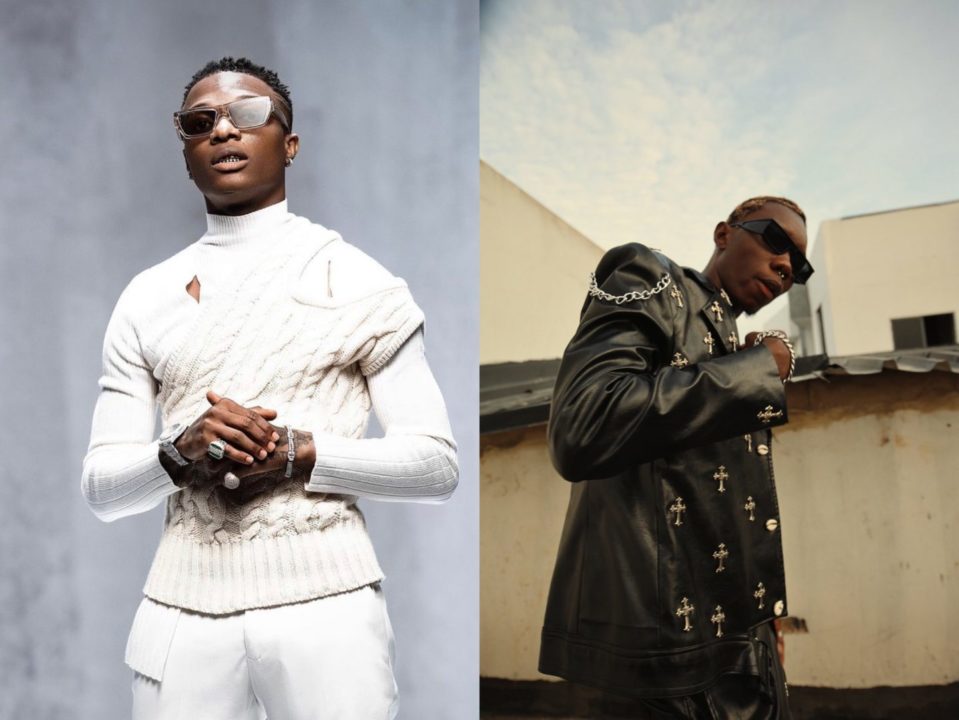 As the world continues to evolve and shrink thanks to technology, so do human methods of interaction and entertainment through social media. One of such latest internet-bound phenomena is the short-form, video-sharing app, Tiktok which allows users create short videos on any topic of their choice. Having blown up to global usage levels, the app is also now responsible for the fate of some songs that have become hits or greater hits or have witnessed a resurgence. All these are acts that happen via the app's challenges, some musical, and have further bridged the gap between the artiste and their fans. As we round off on the first half of the year, we take a look at some challenges that have become huge trends in the Nigerian music space and have, as a result, become one of the top seven social media movements. 
Top Nigerian Music Social Media Challenges: 
1. Joro- Wizkid
There's something incredibly intoxicating about the drums on Wizkid's Joro and the way his voice catches it just before it falls and then bounces on with the beats. The chorus is especially potent with this power so it was no surprise when it soon became a TikTok challenge. The surprise however comes in the fact that the challenge didn't peak till two years after the song's release. It also got further leverage after Kenyan actress, Lupita Nyongo jumped on the challenge in February 2021. 
The Joro challenge has currently grossed 675 thousand videos on TikTok and is graced by sensuous waist-whining where the waist owner balances a bottle on their head and moves their hips to the beats right on cue. 
ALSO READ: May Wrap-Up: DavidoAt10 and Other Notable Events That Happened in the Music Industry
2. One Dance- Drake ft. Wizkid & Kyla
When the Wizkid-featured One Dance by Drake dropped, many Nigerians had considered his verse unbefitting his status due to the muffled edit that had been interposed over it. Ironically it had come with a robust flavour that made it an irresistible hook and it had rapidly grown on everyone. 
This is why, while One Dance itself isn't a Nigerian song, it has been included in this list as Wizkid's verse has now become a TikTok sensation, with everyone's favourite content creators and dancers putting their spin on a routine that breathes new life to the song, 5 years after it was a mega-hit. 
The One Dance challenge currently sits on 216.8k videos on TikTok. 
ALSO READ:  Top 10 Nigerian Music Challenges that Rocked Social Media in 2020
3. Top Nigerian Music Social Media Challenges; Running to You- Chike & Simi
If there's one thing TikTok has done, it's to put several spins on storytelling. For a great example, cue in Chike's Running to You with Simi, with visuals that give fresh meaning to the song through a touching story of love, the video has become a hit which has carried over to the short-form video world. In that world, couples can be seen reveling in their love with the song as the soundtrack while other content creators enact the lines while moving in rhythmic slow-motion. 
All of these have amounted to 179 thousand and counting videos to make this the third song on the list of top Nigerian music social media challenges.
4. Shedi Bala Bala- Ownership contested
While the ownership of the audio to the latest short-form video sensation, #shedibalabalachallenge, may be contested, this has not stopped the challenge itself from snowballing into the movement it has become. 
With the origin of the keyword which prompts frenetic booty-shaking being contested by two hype men, Jerry Shaffer and Toby Shang, the popularly re-used audio is a clip generated by a TikToker from what may be a version by a certain DJ Shamokay on Audiomack. 
At the moment, the challenge is 43 thousand videos strong and doesn't seem to be slowing down anytime soon. It is also one challenge that has by providence, served to underline the importance of hype men in the music scene. 
5. Bounce- Rema
An explicitly provocative banger with a line that sees Rema breathlessly saying the word 'booty' seven times in a row, this song is made to be bounced to with emphasis on the derriere. However, on TikTok, it has found visual redefinition as a soundtrack to well-timed slow-motion videos where the video creators assume the role of the Bounce singer, putting forth their love for bouncing booties with smooth hand gestures. 
6. Bling - Blaqbonez
If Nollywood, Hollywood, Bollywood and the Nigerian music video industry thought they were absolute masters of the game where video transitions are involved, they are sure to have found humility in the level of creativity at which TikTokers operate. This is because users of the app have become masters of video transitions to the extent that some edits might seem even magical. 
So for Blaqbonez's Bling which is essentially a feel-good mid-tempo song, TikTokers decided to take things easy as they gently transition from one dazzling outfit to another. 
Currently, Bling is one of the top Nigerian songs at the moment and also happens to be a popular social media challenge, although it grosses a total of 9.6 thousand views at the moment. 
7. Focus Dance Beat- Ajimovoix Drums
Nigerian street-hop music has to be one of the most colourful and unique subgenres that has graced the scene as the music continues to flourish and thrive like a desert rose, blooming in the most unexpected ways.
One of such is the synth-laced Focus dance beat which has become an online sensation thanks to the Focus dance being propagated by two dancers Hangman DC and Abati.
Focus dance is not only gaining popularity as the fun zombie legwork dance move but also as a TikTok challenge that has racked up 14.6 million views.
Which of these Nigerian music social media challenges have you been feeling the most? Have you hopped on any as well? Share all about it in the comments below.