The creation of Olamide's legend
SHARE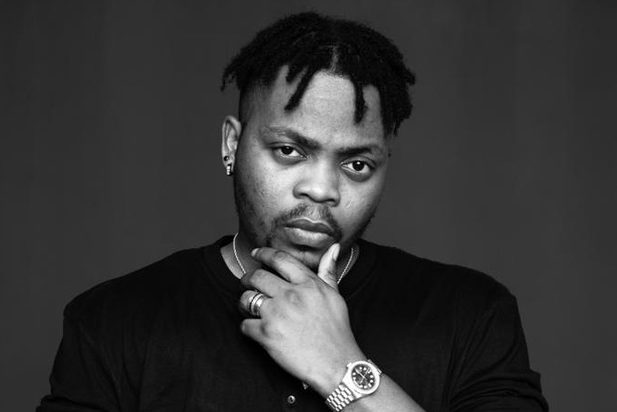 It is quite a common name, Olamide. But right now, a Google search reveals just his name, as a Nigerian Hip Hop artiste. The genre of punchlines, puns, and metaphors, however, isn't his current preoccupation. Over the years, from his earlier favoring of the traditional rappity rap, Olamide has perhaps, been the first Nigerian artiste to demonstrate such top-notch diversity. Over the years, he has dabbled in many genres.
Olamide's character, flagrant and streetwise, is one that has lent a physicality to his myth. Whereas Olamide wields a god-like power over the industry, his moves are prompted by his person; and this, almost always, renders the music a unique stamp. The versatility of Olamide is prompted by this character force, and it is one that has led to the birth of many hit songs. It is considered a fact. Olamide is a premium hitmaker. His penchant for moving a crowd has elevated him to the apex of recognition in the Nigerian musical space, from colleagues and fans alike. Yet, for all this, Olamide's greatness comes under scrutiny. His legend, to his detractors, is nothing but propaganda, propped by the edgy nature of his person, his music, and his fan base who, notably, are people of the streets. However, this should be debunked, and done away with. In regards to this, there is only one fact, as clear as day: Olamide is a legend.
As widely known, Olamide's early tendencies tilted towards rap. His 2011 debut, Rapsodi, featured tracks rapped over maximalist production, brags being spewed – the Yoruba language, with its poetic aggression, an efficient vehicle for his tales, most of them plucked from the streets and some of them, his own life experiences. His sophomore, YBNL, however, proved to be the first establishment in a legend heavily reliant on oral tradition. Those years, the exploits of musicians weren't well documented; for sure, there was the basic coverage but beyond that, there were little op-eds, little essays... The street, however, documents its impact. YBNL (Yahoo Boy No Laptop) was the album that vivified the Olamide legend, and songs like "Jale" and "Street Love" were so big it became soundtracks. And it dominated Lagos. Then beyond.
While his popularity soared, alongside Davido and Wizkid, Olamide was the poster boy for the music industry. His influence spread. Each of his street-appropriated slangs became items of pop culture; his songs, too. His face, alongside Fuji stars, was being pasted on trailer trucks and on danfo buses. The streets belonged to Olamide. This seeming monopoly he has on the street has though been challenged, with detractors saying the YBNL honcho wouldn't be as big, were Da Grin alive. The deceased rapper, icon as he was, rides on the ceaseless wheels of longing. His death was a shock, yes, but his talent was too. And this has led people to give to him a status solidified by wishful thinking: were he alive, his legacy could have swung either way. His death, however, prevents this, and he has apportioned saintly status and very respectful criticism.
Olamide is a legend right before our eyes. His better qualities lie in his music. Outside of it, he has still done incredibly well. Amongst his former protégés are Chinko Ekun, Adekunle Gold, and Lil Kesh. His label, YBNL, currently floats one of the biggest stars in the country (Fireboy DML) and in his camp, Olamide has two top producers, Pheelz and Young John. That he has been able to build this collective around him is a contrast to his fiery nature, and via movies and books, a little humanity has been proven to make up a memorable character flaw for a villain.
Another tool in his legend creation is his longevity and his relentless pursuit of sounds. While he's just about nine years in the game, his discography is filled with songs so diverse it's historically unprecedented. M.I Abaga, for all his appropriation of other genres, does not have a "Poverty Die" or a "Durosoke" yet his name is firmly established in a conversation about greats. Taking consistency into consideration, Olamide has, since 2011, delivered at least two hits every year. This year, he has (arguably) three: the money adulating "Oil and Gas," the bassline-dominating jam "Woske," and "Pawon," a more traditional street-hop song whose themes have led to risqué visual interpretation.
"Afrobeat to the World," a movement which peaked in 2018, has since seen Nigerian artistes pander to the global market. Making huge changes like tweaking their art, they have sought the space Wizkid and Davido enjoy. Many more artistes seek that foreign glisten for themselves, and Burna Boy was only recently admitted. Quickly, has he built a brand upon his rebel personality. With Fela Kuti both a sonic and activist influence, Burna Boy is more African Giant nowadays. However, for all the expertise of his handlers in selling that narrative image of a tattooed, jeweled-up Nigerian taking on woke themes of Pan Africanism, it is Olamide who best embodies the ideology. For one, he seems to be uninterested in serving up the foreigner's needs. While some push for Olamide's entry into those spaces, the man born to Adedeji doesn't. His moves consolidate him as a Lagos boy and very soon, his legend will be established too. For me, it's an arduous task but dear reader imagine... Imagine thinking Olamide isn't a legend.
Read the Latest Sizzling Music Gists, Watch  Afrobeats Performances, and catch up with the Latest in Sports . You can also get updates as they drop via Twitter and Facebook