7 Football Players That Have Songs Named After Them
Here is a list of seven football players that have songs by the biggest artists named after them.
Footballers have continued to remain popular and influential over the course of time, and they have continued to be an inspiration to many and musicians aren't left out. Football players are public stars and influential figures that even have songs named after them by some of the biggest names in the industry. Having this in mind, NotJustOk has compiled a list of football stars that have songs named after them.
N'Golo Kante
Who Named A Song Kante?
A song that described the French and Chelsea midfielder N'Golo Kante well was released by the 30 BG boss himself, Davido, on which he featured the divine singer Fave. 'Kante' was a song off his fourth studio album released in March 2023, after a few months of absence, and fans could not get enough of how both artists combined on the song and created a masterpiece together.
As the song implied, one football star that is known to always mount so much pressure on an opposition is N'Golo Kante, so I am sure football fans understood when Fave said, 'I can tell you feeling the pressure.'
Declan Rice
Which Artist Named His Song Declan Rice?
In 2023, fast-rising Nigerian rapper, Odumodublvck named his song after England, and West Ham midfielder Declan Rice, and the rest is history, as many will say. The artist, who had been on the radar of fans in Nigeria, transcended borders with this song when the football star himself shared a post of him listening and singing along to the hit song.
Declan Rice had not been the only one to react to the song named after him, popular American rapper Wale, also took to his social media platform to react to the song as well and the duo (Wale and Odumodublvck) were spotted in a studio session that has left many with questions as to if a collaboration is imminent.
Ronaldo
Which Artists Named Their Song Ronaldo?
As shocking as it may seem, a total of three Nigerian artists titled their song Ronaldo; these artists are Mohbad, Lyta and Ajebutter 22. Now this is where the confusion sets in as the football world has two of its greatest players to ever grace the game, having the name Ronaldo. We are talking about the Portuguese international and 5-time Ballon d'Or winner Cristiano Ronaldo and Brazilian legend Ronaldo.
These two have been influential figures in the game of football, with their skills and dribbles in every game mesmerizing fans and even other players as well.
Ajebutter 22 thrilled fans with lyrics that spoke about the skills of both stars, it was not hard to understand when he said: "They say I'm balling like Ronaldo, See my legover o, C. Ronaldo, I dey go London, go Monaco, I dey branch Italy for Gelato, See I'm balling like Ronaldo, But., Not that Ronaldo
I'm talking about the old school Ronaldo."
Thiago Silva
Who Named A Song After Thiago Silva?
Arguably one of the best defenders in football history, Thiago Silva has a song by AJ Tracey and Dave in his name. The Brazilian who also plays for Chelsea is one figure who has continued to age like fine wine while still playing the beautiful game of football even at the age of 38.
His vision of the game, even after playing for over 10 years, is something enviable by other footballers and even fans. No wonder the brit certified platinum song by AJ Tracey and Dave opens with 'Oh Thiago Silva.'
Didier Drogba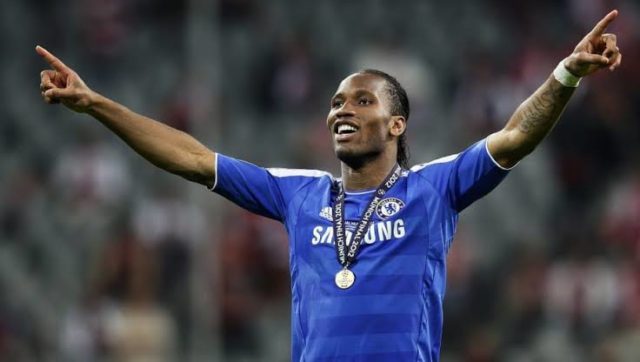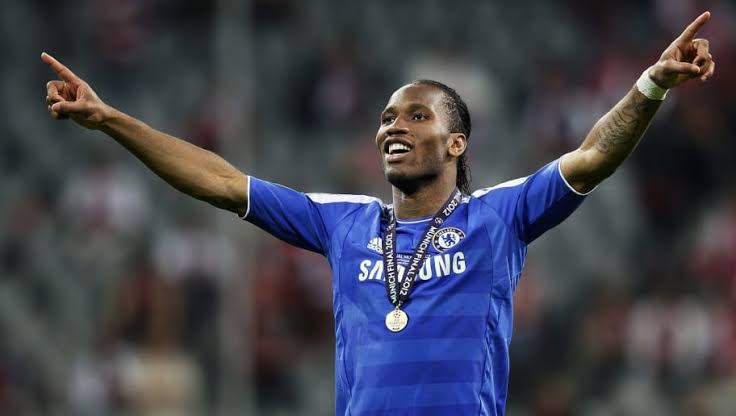 Who Titled A Song After Didier Drogba?
Even after retirement Ivorian and Chelsea legend Didier Drogba is still recognized for what he brought to the game of football. Afro B spoke about the influential African player, referencing his skills of the game on his hit song 'Joanna (Drogba), on which he featured the Grammy award-winning Nigerian artist Wizkid.
You might wonder how, but when Afro B said; "How you gonna play me like Drogba? Oh, Drogba, oh
How you gonna do me like Drogba? Oh, Drogba, oh" on the bridge, Chelsea fans and Ivory Coast football lovers all understood where he was coming from.
Diego Maradona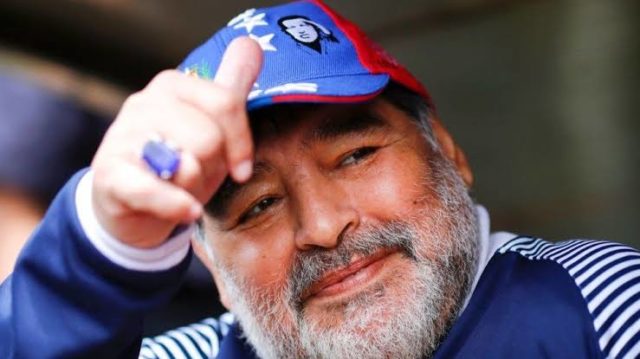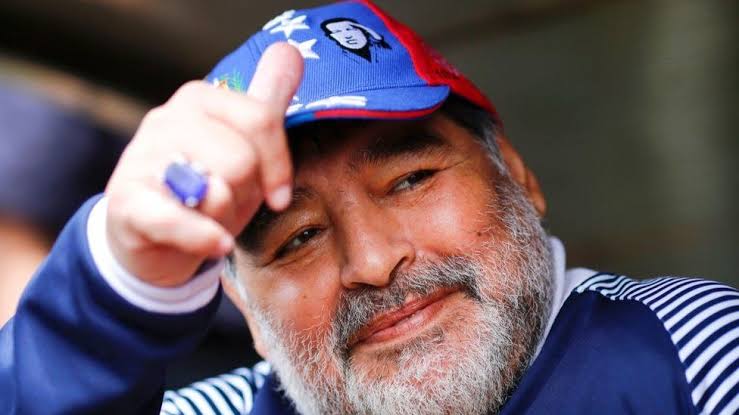 Does Diego Maradona Have A Song Named After Him?
Argentina legend and icon Diego Maradona has a song named after him. Popular Nigerian singer Niniola referenced a footballer who was idolized by many in the world of football for his accomplishment at the national and club levels.
I mean, Nini actually said: "Shey footballer ni to n gba balli kiri ........ Oh Maradona Oooh Maradona Maradona mi
French National Team
What Is The Title Of France's World Cup Song?
"Ramenez la coupe à la maison" is the title of France's World Cup song, which was released in July 2018, a few days after France won the 2018 World Cup in Russia. This was a song that saw all the French national stars that made a huge contribution to the side get mentioned.
Vegedream's song dominated the charts as many could just not get enough of the song, which was later remixed in 2022.
Get updates as they drop via Twitter and Facebook