Naira Marley's Soapy Is Causing A Ruckus: Can The Rapper Be Cancelled Successfully?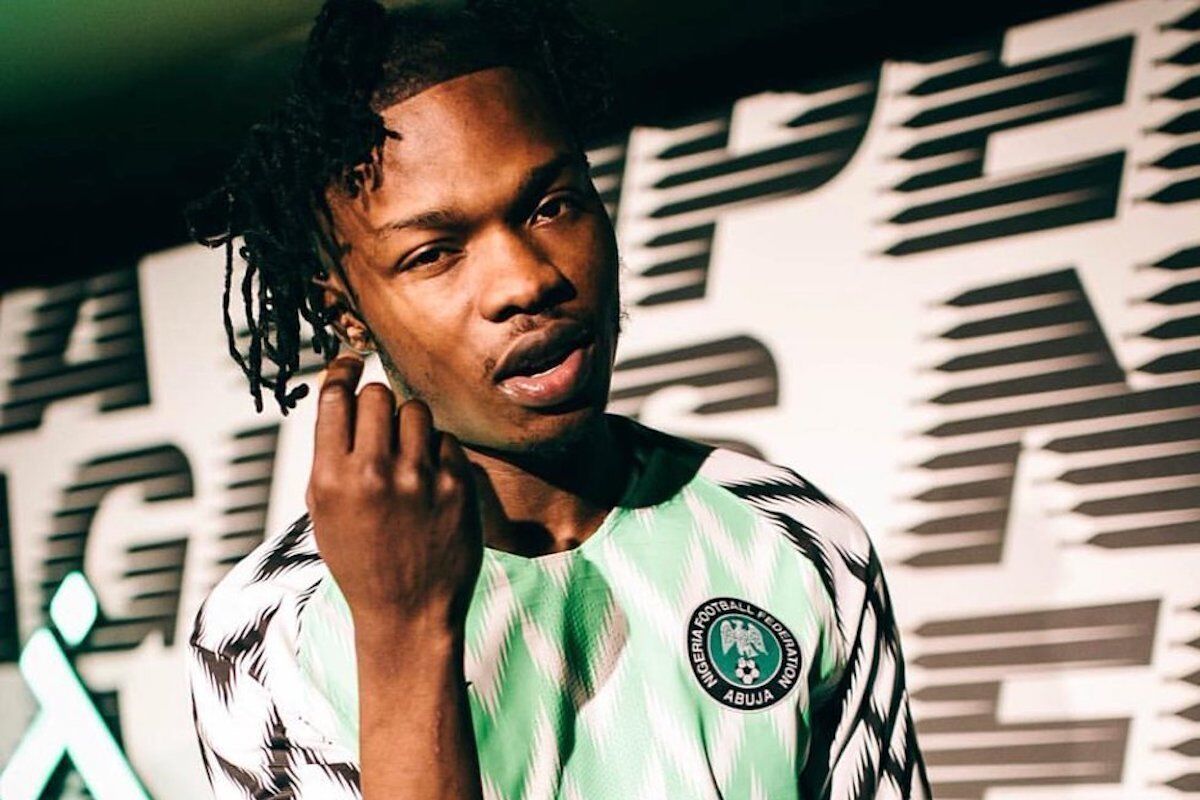 Naira Marley's Soapy has been a topic of discussion since its release.
When news broke that Naira Marley and Zlatan Ibile had been apprehended by EFCC for their alleged involvement in internet fraud, people took to their respective social media pages to react differently. Some people took the UK-based Nigerian rapper's side while some felt like he was deserving of it. One could expressly say that Naira Marley brought all of this on himself all because he couldn't stop making a spectacle of himself on social media. But this he did for the clout.
Before he was incarcerated, Naira Marley released a song Am I A Yahoo Boy featuring Zlatan. The song immediately went viral and soon became one of the trending jams. As much as it itches to say that Naira Marley should be cancelled because his music promotes internet fraud (and other illicit acts), the realistic part of me knows that it's impossible. His music is merely a reflection of the rotten society that we happen to be in. How do you cancel someone whose music stirs up uncontrollable emotions in the audience?
I won't deny that I listen to Naira Marley's music. It's inevitable in my line of work and sometimes, I catch myself enjoying it. Although I have a personal bias against the musician, I try not to allow my bias to get in the way. It's important, for a person like me, to separate the art from the artist. And it would be absurd to say that Naira Marley's music is not good. At least for the audience that his music is targeted at.
We can bash Naira Marley all we want. We can call him names and cancel him whenever he announces that he's dropping new music. But we know, deep down, that there's a huge audience that craves and loves his music. And if that audience is there, Naira Marley must satisfy them. Now, I won't excuse any of the bothersome things he says or does. What I'm simply saying is that Naira Marley's music will make waves no matter how lousy he seems to be.
Shortly before his release from EFCC, Naira Marley stunned everyone with the release of a song Opotoyi. It was expected by many that spending some time locked up would rehabilitate the unruly musician. That appeared to even be the case when he released Why while in detention. Why revealed a sober Naira Marley who is remorseful for his barbaric behavior. But he proved obstinate in his knack for controversy when he dropped Opotoyi – a song about a woman's derriere and drugs – where he used raunchy lyrics all through. The music video was just as lewd as the song.
Naira Marley seems to have found a working formula. Using controversial songs to get the attention of people. It comes at a great price, putting himself in the line of fire of harsh criticism. He knows what he needs to do to get Nigerians talking and his music trending. It's despicable but the Japa crooner ostensibly has no care for morals. All he's bothered about is satisfying pop culture and making popular music.
After watching the short video Naira Marley posted on Instagram where he was dancing to his new single Soapy, it became clear to me that the singer would do whatever it takes to trend. The dance was an imitation of masturbation. Naira Marley's Soapy is supposedly about his experience while in Ikoyi, a subtle reference to prison inmates engaging in masturbation as the only alternative to sex. Couldn't Naira Marley have used the song to send a better message?

I find the Soapy dance very unsettling. What I find more unsettling, however, is that people are dancing to it and making videos. And like it's expected of Nigerians to take things overboard, some folks have taken to public places to embarrass people with the dance, especially women. Naira Marley has once again set Marlians loose and the lunacy keeps conflagrating. It's easy to blame Naira Marley, in fact, I do, but he's not the only one that should carry the blame. Our society allows a lot of nonsense and if it's not Soapy, it'll be something else.
I've seen some arguments on Twitter that I've been unable to condemn. There are people saying that it's hypocritical to listen to (and enjoy) a Blueface's Thotiana or a Cardi B song which contains explicit content and criticize Naira Marley. Let's not act as if Nigerians didn't dance to Kerewa or One Corner. Frankly, it's a strong argument and it truly shows how hypocritical we are as Nigerians. Not everyone is going to use their music as an avenue to pass important messages. Some just make music for the entertainment, and the earlier we accept that, the better.
Essentially, I think Naira Marley is here to stay and hurrying to your social media page to say you've cancelled him has the same effect as trying to push the image of a car on a wall. It's pointless and impractical. Yes, his demeanor is abhorrent. But will that stop his music from having the effect it has on people?
Related