Wizkid At 33: 5 Things You Should Know About Wizkid
SHARE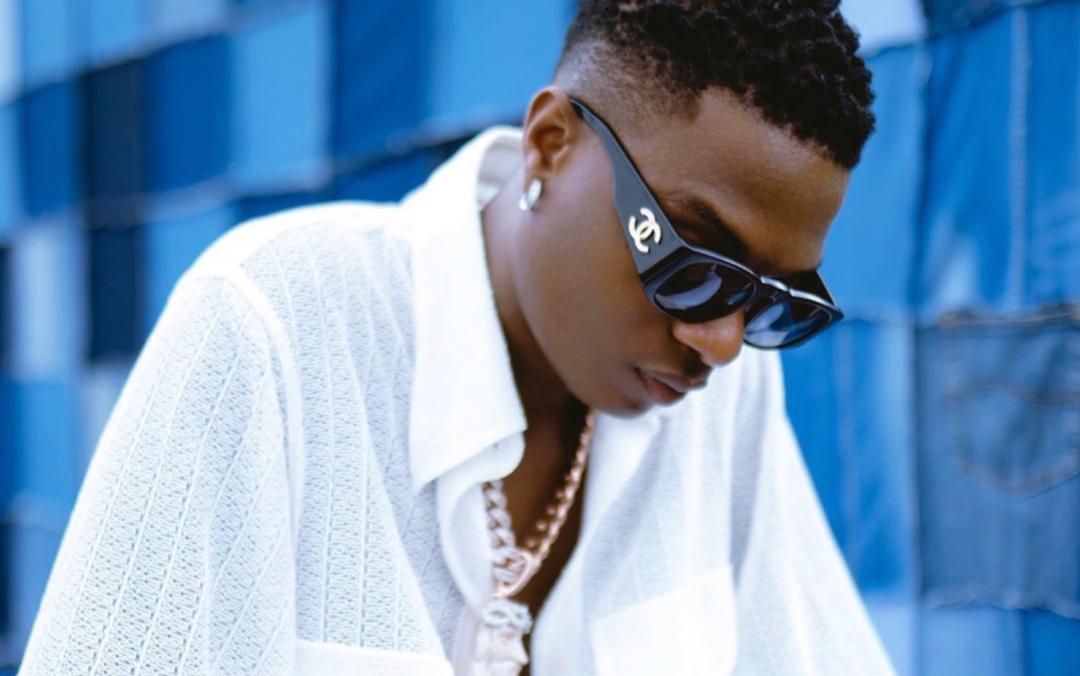 Starboy Wizkid is no stranger to any music fan, so we compiled a list of the top 5 things you should know about the musical genius.
Ayodeji Ibrahim Balogun, known popularly as Wizkid, is often regarded as an icon of the concept of afrobeats in Africa and the rest of the world today; it is not strange to see people being fascinated by the life of the artist, which is why we compiled a list of the top 5 things you should know about the artist.
5. How Old Is Wizkid?
The superstar was born on the 16th of July 1990 and is currently 33 years old, this might not sound important, but people often get confused about the age of Wizkid based on his looks and how early he came into the music scene.
4. When Did Wizkid Release His First Album?
Wizkid discovered his passion for music at age 11 and realized its power to captivate hearts and minds, sparking his creativity and shaping his future.
In 2001, at a young age, Wizkid took his first step into the world of music by joining forces with talented friends to form a collective called Glorious 5. With an unwavering dedication and a hunger for success, the members of Glorious 5 poured their hearts and souls into their collaborative project.
However, like many artistic collaborations, the journey of Glorious 5 took a different turn. Despite their shared vision and undeniable talent, the members of the group decided to part ways and pursue their paths toward musical greatness.
Wizkid's turning point marked the start of his solo journey, filled with boundless creativity and unwavering determination, leading him to unprecedented heights in the music industry.
In the years following his debut, Wizkid's unique sound and dynamic stage presence gained global recognition. He showcased his versatility by effortlessly fusing Afrobeat, reggae, hip-hop, and R&B, captivating audiences with his infectious melodies and charming personality.
Wizkid's career has been on an upward trajectory since then. His subsequent albums, like Superstar, Ayo, and Sounds From The Other Side, solidified his status as one of Africa's most influential musicians. Collaborations with international superstars like Drake, Beyoncé, and Skepta further cemented his global appeal and expanded his fan base across continents.
3. How Many Awards Has Wizkid Won?
Wizkid, one of Africa's most celebrated musicians, has received over 80 prestigious awards from various award-giving bodies worldwide, cementing his position as a talented and dedicated artist.
The number of awards Wizkid has received is genuinely remarkable. He has been honoured with accolades from The Headies Awards to the MTV EMA Awards, from the AMA Awards to the Billboard Awards, and even the prestigious Grammy Awards. Each award represents a milestone in his career, highlighting his exceptional artistry and undeniable impact on the music world.
Wizkid is an African artist who holds records for the most wins at significant awards such as the BET Awards, Soul Train Awards, iHeartRadio Awards, Billboard Awards, NAACP Awards, and MOBO Awards.
READ MORE: 5 International Records Wizkid Set With 'Made In Lagos' | SEE LIST
2. Has Wizkid Won A Grammy?
Wizkid, an international music star, has been nominated for the Grammy Awards four times. Anticipation is high for his potential future nominations, especially with the introduction of new categories.
Wizkid's exceptional talent and contributions to the music world have not gone unnoticed. In 2021, he clinched his first Grammy Award, solidifying his place among the elite. This remarkable achievement was bestowed upon him for his collaboration on the iconic track Brown Skin Girl alongside the incomparable Beyoncé. The Grammy was awarded in the Best Music Video category, serving as a testament to Wizkid's creative prowess and ability to deliver captivating visuals that resonate with audiences worldwide.
1. What Is Wizkid's Net Worth?
According to Statista, Wizkid is worth approximately 20 million dollars as of April 2021; the immense success of 'Made In Lagos' and his concerts at the end of 2021 can, however, skyrocket the amount in the updated list for 2023.
From headlining major festivals such as Rolling Loud, Essence Festival and many more to announcing concert dates in an 80,000-capacity stadium, Wizkid's career has continued to flourish; there is no doubt that he will continue to amass even more awards and recognition for his remarkable contributions to the music industry. He inspires aspiring artists, emphasizing talent, hard work, and a relentless pursuit of excellence. Youngsters cite him as a role model, revealing how he advised them over time.
Get updates as they drop via Twitter and Facebook.