Best New Music: Maleek Berry - Wizkid - Crayon - Patoranking - Alpha Ojini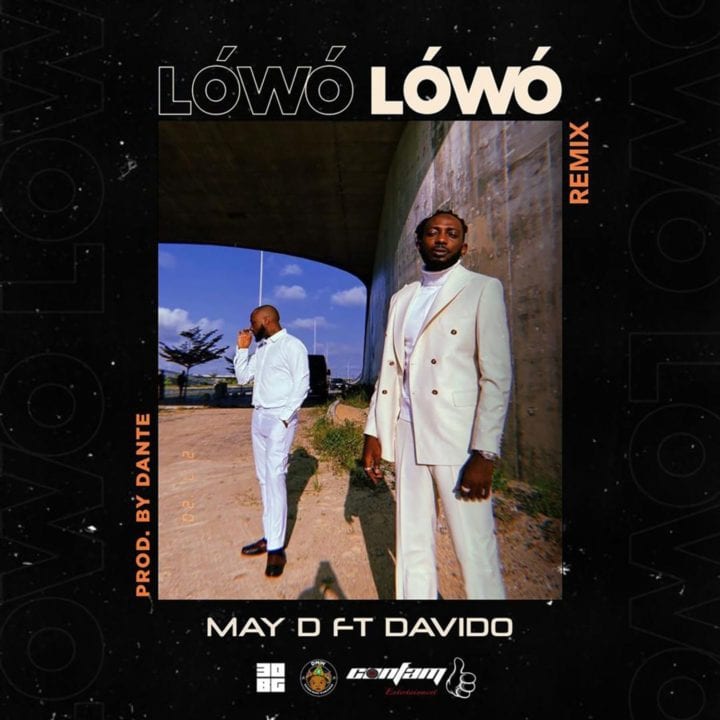 Best New Music is our weekly roundup of fresh songs you ought to listen to.
Patoranking – Abule
"Abule" is the latest song of Patoranking, a record which marks a sonic return to his roots. Vibrant and produced by the genius Telz, "Abule" will soundtrack many fun gatherings and galala dance moves. It's also the first single off Patoranking's forthcoming album Three.
Reminisce – Gbedu
Last week, veteran Nigerian rapper Reminisce put out the anticipated Vibes and Insha Allah EP (I reviewed it here) to great acclaim. "Gbedu" is a standout off that excellent project, a record on which Reminisce flexes lyrical prowess while patenting the Street Hop vibe he's famed for.
Remy Baggins & Ejoya ft. Psycho YP & MOJO – Gboju!
Remy Baggins is what one would term a glue for young creatives: he's worked with almost every of his peers and his vision has been lauded more than once. "Gboju!," a collaboration with distribution and marketing outfit Ejoya features the duo of MOJO and Psycho YP, two rappers known for relentless lyricism and energy. Produced by Telz, this superstar lineup was sure to produce a banger and "Gboju!" is one hell of a banger.
DJ Tunez ft. Wizkid – Cool Me Down
Over the years DJ Tunez and Wizkid have joined forces to deliver great vibes and "Cool Me Down" is no exception, a frenetic single paced by Wizkid's serenading over the percussion-based instrumental. With a forthcoming single featuring Omah Lay and Wizkid, DJ Tunez is definitely making all the right moves this year.
May D ft. Davido – Lówó Lówó (Remix)
May D, after getting signed to DMW, returns with the remix to his latest song, featuring his new label boss. An infectious bop realized by casual Pon Pon percussions and piano keys, Davido affirms May D desire for wealth, combining to great effect like they did years before on a couple of cult classics.
Alpha Ojini ft. Moelogo – Chorister
Alpha Ojini is one of the most consistent performers in Nigeria, making music for himself as well as a number of artists whose trust he's earned with his ear for quality sounds. On "Chorister," he makes the lively production of warm drums and keys come together with Moelogo's fine vocals and Alpha's endearing wit and lyricism, as they sing of a woman's attention and what they might offer too.
Jaido P & Olamide – Tesina Pot
Every so often a song comes by to show us badly we miss our nightclubs and this record is one of such. A pulsating song bursting with dance moves, Jaido P and Olamide deliver an ode to the streets, to which this song must return and be adored.
OG Magiq – More Life
A soulful rendition, OG Magiq –a promising young artist– takes the life route in his new single. Singing over a beat paced by infusions of everyday Nigerians soliloquizing, OG Magiq spins a tale around life's worries but capping it off to a positive end and praying for more life, more time for one to achieve greatness. It's a song every dream chaser will appreciate going into the first week of a new month.
Governor of Africa ft. Bella Shmurda & DJ Neptune – Good Life
Bella Shmurda is one of the most exciting Nigerian talents around; on this record, his energetic style is settled into similar production, complete with drums and a floating trumpet. DJ Neptune provides the adlibs and direction he's known to provide and this record's the better for it.
Nissi – BABALAWO
Nissi is an amazing musician. Over the years she's built a small group of followers, making great music while dabbling in myriad other interests. She recently put out an EP, IGNITE, a collection of seven songs and I'm loving "BABALAWO," which interpolates lyrics from her brother Burna Boy's "Smooth Sailing" to create a limitless sound sprung from Afrobeat.
Trill Xoe ft. Psycho YP & Alpha Ojini – How To Act 
This record sells itself as a good time, with the Trap bounce meeting ethereal keys to form base for each rapper's bars.
Samvsthekids ft. Teckzilla – NOT NEW
Samvsthekids has been on a great run, putting out a number of new music and on his latest, he touches base with the legendary producer Teckzilla of Str8buttah. "NOT NEW" features a menacing Trap production and Samvsthekids comes correct with his bars, efforts like these proving he's a voice in Nigerian Hip Hop to pay attention to.
Crayon – Sometime
Mavin Records artist Crayon is full of an effervescence that wears itself proudly on his records. The Afro Pop talent has a knack for mid tempo bangers and "Sometime" is no different as he taps into that youthful vibe (his delivery here reminiscent of a younger Wizkid) to fashion an enjoyable experience.
Sam Smith ft. Burna Boy – My Oasis
When it was confirmed that Burna Boy was on the new Sam Smith record, many people –myself included– set about imagining what the record would sound like. "My Oasis," off a forthcoming Smith album, exceeded my own expectations, as Burna Boy briefly but powerfully owned his part of the slow burning R&B record.
Maleek Berry – Free Your Mind
Along with a host of new releases came a rare Maleek Berry project, Isolation Room, which he curiously calls a collection of songs rather than an EP. "Free Your Mind" is so far a personal favorite, featuring eclectic Highlife inspired production and a motivating story that urges one to try to live his or her best life, regardless of whatever existential crisis one was facing.
There you have it! This week's edition of Best New Music.