Best New Music: Burna Boy - Fireboy DML - Cuppy - Darey - MzVee
SHARE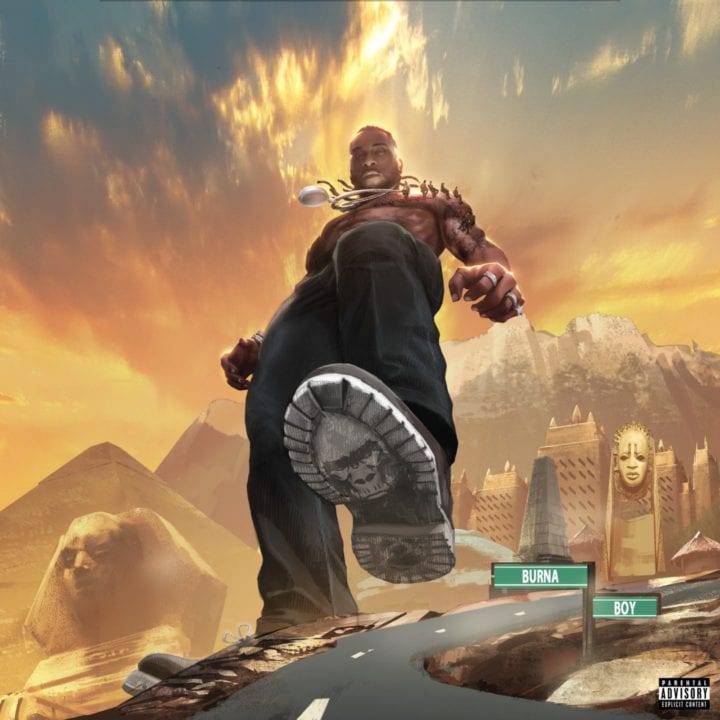 Here's this week's roundup of best new songs released on the Afrobeats scene.
Follow NotJustOk's specially curated playlist on Spotify - Afrobeats Hits.
Best New Music is our weekly roundup of songs to listen to.
Burna Boy – No Fit Vex
Since Burna Boy's Twice As Tall was released, it's been all everyone could talk about, and for good reason. "No Fit Vex," is produced by LeriQ, a soulful record which enjoins one to be the best they could be, wherever the world takes you.
Darey Art Alade – Jah Guide Me
Before going on a brief hiatus from music, "Pray For Me," the record with The Soweto Choir,  was a very popular Darey song. His latest effort toes that religious/aspirational path, featuring powerful production and a virtuoso performance from the R&B legend.
IYKZ – Roots
Taking stock of his place as an African man, IYKZ relates his pride with Blackness over a warm beat with soft drums and horns. His rich voice lends a soothing effect to his rich ideals of Pan-Africanism, making this record one you should check out ASAP.
The Flowolf ft. Dremo & Mayorkun – On A Jay
The DMW folks have been collaborating with themselves since forever. "On A Jay" updates that working partnership, a breezy rap song featuring comical tidbits from all three artists.
Terry Apala & Major Bangz – How Far
Over the weekend, Terry Apala and Major Bangz shared a collaborative effort of six tracks Major Vibes. "How Far" is a lovable cut off the sonic stretching tape, Terry Apala exciting in this role of lover boy.
Y1nka ft. Vader The Wildcard – Shalaye
What happens when "Shalaye," one of the year's buzz words on Nigerian Twitter, gets sonic treatment via the immortal medium of rap? A madness. Y1nka and Vader work as a double edged sword, cutting over a visceral beat with precise takes on social drama and their own lives.
Cuppy ft. Stonebwoy – Karma
Still amping buzz for her debut album Original Copy, superstar DJ Cuppy shares a second single featuring Ghanaian sensation Stonebwoy. Over a thumping Dancehall beat, both acts combine for a credible love duet.
Harrysong – E Be You
The inspiration for Harrysong's new EP Right About Now came from the artist wanting to explore sounds outside the usual gyration Pop he's famous for. "E Be You" is a standout, Harry channelling his soulfulness over gently Reggae-esque instrumental.
André Wolff ft. Ayüü & Psycho YP – Swollen 
Nigerian Hip Hop acts have barely given us a moment of rest in 2020, packing bars and hits for days. "Swollen" is a barfest between three skilled pen games united by top production.
Mo'believe – Fàyá
Mo'believe is an exciting talent to watch. His style is Pop fused with traditional Yoruba forms, bestowing on his records a wisdom beyond his years. His new record, "Fàyá" is a vibrant song which speaks poetically on life, its timeless message accompanied by purposeful drums, as it was in the old.
DJ Tunez ft. Adekunle Gold, Wizkid & Omah Lay – PAMI
This super collaboration might have seemed hard to pull off but it was indeed done with some style. Each artist's styles blended effortlessly, their talent as love maestros bare, making the record a completely enjoyable listen.
Wiffer – Forefathers
Listening to the beat of this song, you know it could only inspire the sickest of bars. Listening to Wiffer, you know Igbo boys dey vex, as he raps purposefully about this forebears in rap –especially Igbo rappers like Mr. Raw, Phyno, Zoro– folks he calls his Forefathers. Respect the OGs, they said. Wiffer did, and showed his own talent as an MC with lyricism and flows to last for forever.
Fireboy DML – Tattoo
With his sophomore album Apollo scheduled for release this Friday, Fireboy DML has shared three pre-singles, the latest being the "Tattoo." Exploring the inner workings of a woman's body, Fireboy sings sexual tension into life, as masterly as always.
Ignis Brothers – Sand and Shells
Much anticipated, the debut project of alternative group Ignis Brothers, The Cost of Our Lives, has been released, a 9-track effort. "Sand and Shells" is produced by Rhaffy and features the haunting lyricism band member Dwin the Stoic is known for, the soothing poetry of Ruth's singing. You should check out the entire project.
MzVee - Baby
Ghanaian singer of "See My Moda" fame, MzVee drops a song and video titled "Baby." It's a lovely ballad that should become a fan favorite in the coming weeks.
There you have it. This week's edition of Best New Music. 
"Follow NotJustOk's specially curated playlist on Spotify - Afrobeats Hits"