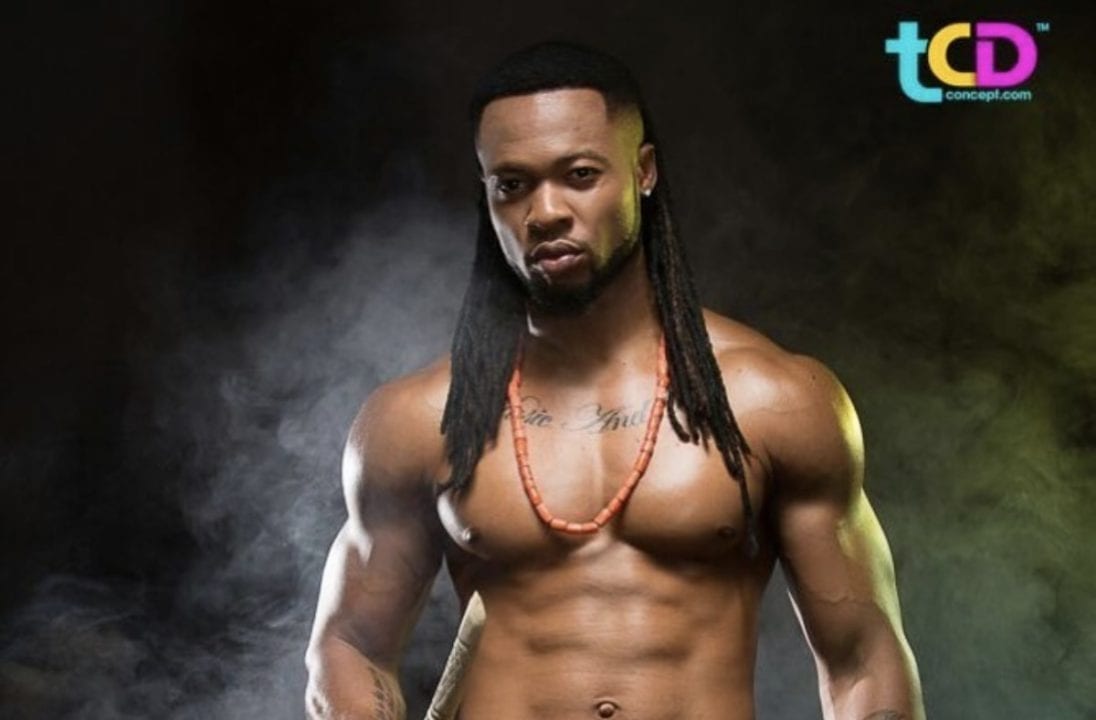 An Overview: 25 Artists With Ties To Enugu State
Enugu boasts a vibrant music industry. Its artists are putting out great music and for a long time, have had quite a number of them pushed to nationwide and even global acclaim. This list of 25 Artists With Ties To Enugu is only demonstrating what's known as fact.
Last week Friday, for another edition of our culture-pushing Notjustok VS, where we celebrate artists and sometimes record labels, we featured, for the first time, two cities and their artists, both rising and popular, against each other. Enugu won that, and showed she wasn't to be underestimated, especially as some of the biggest Nigerian musical stars rep the 042, the NITEL Telephone Area Code for Enugu State which became the state's moniker.
These are some of the biggest stars from the 042, and tidbits on their art.
PHYNO
Since making his name as a producer and then a rapper, Phyno has never looked back. He's released critically acclaimed projects and is known for his knack of making hit songs.
FLAVOUR
The light skinned serenader has owned the Afro Highlife genre ever since his debut years, including that classic hook for MC Loph's "Osondi Owendi." Flavour reps the 042 heavily and has shown his loyalty through his Ogene-led songs.
RUNTOWN
The talented artist hit nationwide fame with the Davido-assisted "Gallardo." His style would veer away from that popcentric sound but the quality remains, as Runtown is one of the most unique voices in the Nigerian music industry.
ZORO
Also known as Akpa Swag, Zoro strongly reps 042, his songs sweetened with the flavor its lingua. In a song like "Echefula" (with iLLBliss), no one is possibly mistaken about his heritage.
iLLBliss
Oga Boss, as he's known throughout the industry, refers to his Igbo heritage a lot, his energetic verses drawing inspiration from Igbo philosophy i.e primarily smart work and hard work.
FRANK EDWARDS
The Nigerian gospel industry is a blooming one and Frank Edwards is one of its biggest stars. He has several albums and hits to his name.
CELESTINE UKWU
A legendary artist of the Highlife genre, Celestine Ukwu's influence, in a quite short span, bears testament to his unique artistry. 
BRACKET
The duo got into the game with their laid back hit "Yori Yori" and while they were at the top, excited with their (mostly) love ballads.
MR. RAW
When discussing Indigenous Hip Hop in Nigeria, Mr. Raw is likely to be mentioned. The rapper has dedicated his strong years to the game.
STORMREX
With one of the most powerful voices I've ever heard, Stormrex was poised to become a big artist. She'd been on songs with Flavour, iLLBliss and Phyno, and every time, her immense talent shone through.
SELEBOBO
This talented guy has both hands in production and music, and has made hits either way throughout his career which, could be said to have hit the mainstream with the release of Yemi Alade's "Johnny," a song he produced.
MIKE EJEAGHA
An artist who made his name in the 60s, Mike Ejeagha is synonymous with musical excellence. According to Wikipedia, Ejeagha has contributed over three hundred recordings to the National Archives of Nigeria produced during his field work to investigate Igbo folklore highlife music. It's only right such a legend like Mike Ejeagha will make our rundown of 25 Artists With Ties To Enugu.
B–ELECT
Legendary Nigerian MC was part of the iconic Hip Hop collective Thoroughbreds and was its spiritual bedrock. In his lifetime, he made great use of his knowledge to further the culture and those around him. Rest Well, Elect.
WILLIAM ONYEABOR
In the late 70s and early 80s, William Ezechukwu Onyeabor's music was immensely popular, Nigeria and even beyond resonating with his music, which has been described as "heavily rhythmic and synthesized, occasionally epic in scope, with lyrics decrying war."
CHINYERE UDOMA
This gospel artist has been a household name since her breakout number "Adim Well Loaded," a gratifying song for God. Her songs are often joyous and celebratory, and she's spun great albums from it.
COBHAMS ASUQUO
There's no two ways about it: Cobhams Asuquo is a legend of Nigerian music. The width of his artistry is phenomenal, having worked 15 plus years as a producer, songwriter, composer and musician. Many great artists have Cobhams etched onto their stories, e.g Asa, Bez, Flavour, Omawumi, Tiwa Savage, amongst others.
JIDENNA
The American-based Nigerian artist is originally from Enugu, where his father was a chief. He frequently taps his Igbo roots on his songs and has sung/rapped words in Igbo on a number of occasions.
PATTY OBASI
As one of the pioneers of Nigerian gospel music, Patty Obasi rose to prominence in 1980 upon the release of his album Nwa Mama Iwota.
OBIWON
A founding member of Tha Thoroughbreds, Obiwon went on a great run, dabbling in the genres of R&B, Soul, and eventually, gospel, which informs his spiritual calling as an evangelist. Obiwon is also a media consultant and event host.
J MARTINS
J Martins is a very talented artist who, during his peak years, patented a vibrant Afro Highlife style artists like Yemi Alade and Tekno adapted. Quite the hit maker, his songs yet resonate and his career venerable.
TONY ONE WEEK
For a while, Tony Muanagor aka Tony OneWeek was as popular as they came, and the Gyration Master (as he's known) made strides as an actor and musician. He'd gotten his big break in 1996 when a song of his 'Gyrate' assumed national significance, and has since been dubbed "like the second national anthem of Nigeria.'
DEKUMZY
Dekumzy made his name producing for gospel duo Resonance; and from there, worked himself to secular music, producing for artists like Flavour and Mr. Raw. He also did sing, the biggest song perhaps being his feature on Slow Dogg's "Who Get Dat Thing," which also featured Stormrex.
SLOW DOGG 
Slow Diggy is one of the veteran Igbo rappers. In a storied career that's spanned over two decades, Slow Dogg has worked with acts such as Flavour, Phyno, Mode Nine, and a host of others; his often humorous themes and style of rapping renders him a relativity not many can boast of.
SONNY OKOSUN
The lead singer of the famed Ozzidi band, Sonny Okusun's acclaim was quite hot in the mid 70s to early 80s. Okosun's brand of African pop music, Ozzidi, is a synthesis of Afro-beat, reggae and funk music. From 1977, he became known for protest songs about Pan-Africanism, freedom and a few other social and political issues affecting Africans.
So there there you have it. 25 Artists with ties to Enugu. Hope you enjoyed enjoyed.
ELVEEKTOR
We profiled this talented artist a while back. He recently put out the Nsibidi 2 EP, a demonstration of his rapping prowess and his firm finger on Igbo culture.