10 Essential Tiwa Savage songs of all time
SHARE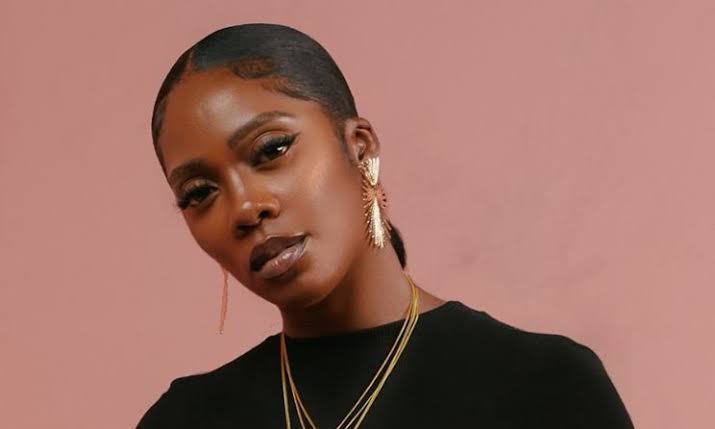 Hailing from Nigeria, Tiwa Savage has not only carved her name as a pioneer of Nigerian music but has also enchanted global audiences with her melodious voice and evocative lyrics.
In the ever-evolving world of music, there are artists who not only excel in their craft but also break barriers, leaving an indelible mark on the industry. Tiwa Savage is undoubtedly one such artist.
In this article, we will journey through her remarkable career, exploring ten of her songs that really make you know how much of a pioneer Tiwa Savage really is.
1. All Over (2017)
At number one, we have Tiwa Savage's All Over. It is a dancehall-infused track that immediately became a fan favourite. Its catchy beat and euphoric lyrics made it a chart-topper, both in Nigeria and across the continent. It has sat at #11 on Apple Music Playlist as well as #32 on iTunes.
2. Kele Kele Love (2010)
This song marked Tiwa's entry into the Nigerian music scene. It was a part of her album Once Upon a Time. Kele Kele Love showcases her exceptional vocal prowess and lays the foundation for her future successes.
3. Ma Lo (2017)
Featuring Wizkid, Ma Lo is a groovy Afrobeat hit that had fans singing and dancing along. Tiwa and Wizkid's chemistry on this track is undeniable, and it has remained a favourite at parties and clubs even till 2023.
4. Eminado (2013)
In collaboration with Don Jazzy, Eminado became an instant hit. It supposedly means good luck charm. It was the seventh single from Tiwa's Once Upon a Time album.
The song peaked at number 2 on MTV Base's Official Naija Top 10 chart from March 7 through March 13, 2014. Vanguard newspaper ranked it 10th on its list of the top 10 hit songs of 2013.
The song's playful lyrics and delightful melody made it a classic that continues to be adored by fans.
5. Loaded (2020)
One can say Tiwa Savage made an amazing decision by featuring Asake on this single. Following her very confident response to a scandal, Tiwa addresses her haters through this song. It topped the YouTube charts and even sat at number three on the Apple Music charts.
6. Lova Lova (2018)
39 years old Duncan Mighty was featured on this hit single produced by Spellz. Duncan Mighty known for his unique sound highly influenced by his hometown was an amazing addition to the love song. His style made the song a very unique piece that you can't help but sing along to.
7. 49-99 (2019)
Beyond love songs, Tiwa also delves into social commentary. 49-99 addresses issues of poverty and inequality, earning praise for its thought-provoking message and soulful melody.
It's more amazing to note that she released this song as a debut after her exit from Mavin Records. 49-99's highest rank on Apple music was at #4.
8. Stamina (2023)
Featuring Ayra Starr and Chocolate City recording artist, Young Jonn. Tiwa Savage stormed 2023 with this song, reminding her fans that she's not done yet.
This song was #3 on apple music charts and also went as high as #20 on youtube.
9. Koroba (2020)
Released in 2020, Koroba is an upbeat and sassy tune that addresses societal issues with a touch of humor. The song's catchy chorus and Tiwa's commanding vocals that made it a fan favorite.
10. My Darlin' (2015)
With My Darlin', Tiwa Savage serves up a heartfelt and beautifully composed love song. Her emotive delivery and touching lyrics make this a timeless track. It is a track from R.E.D, her second studio album.
READ ALSO: Billboard reveals the categories with the highest submissions for the Grammy Awards 2024
Tiwa Savage's music is a testament to her immense talent, versatility, and ability to connect with audiences on a deep emotional level. Her songs are more than just melodies; they are stories, expressions of love, and commentary on society.
As she continues to grace us with her musical brilliance (or not), one thing is certain: Tiwa Savage's legacy in the Nigerian music industry is secure, and her impact on the global stage is undeniable.
Related